DESCRIPTION
Client Portal is a website where customers can find answers to their questions and solutions to their problems. Designed to resolve many common queries that a brand receives, a client portal should make it simple for customers to find the answers they're looking for.
BENEFITS
Product Help Docs
Build a world-class, self-service knowledge base for your SaaS products.
Technical Documentation
Create how-to guides, tutorials, reference docs, system docs, and release notes.
Full length of Human Resource Policy
Build employee handbooks or sales/marketing playbooks including new employee, request forms.
FAQs
Build FAQ pages that constantly require adding or updating Questions & Answers.
Internal knowledge base
Build a private, login required, documentation for employees or clients.
Standard Operating Procedures
Share the customer ticket processing or product roadmap in real-time for your community
PLUGIN TUTORIAL
Step one. Create your Knowledge Base for your desired reason.
To create your Knowledge Base, please go to the Knowledge Base plugin to learn about how you can do it.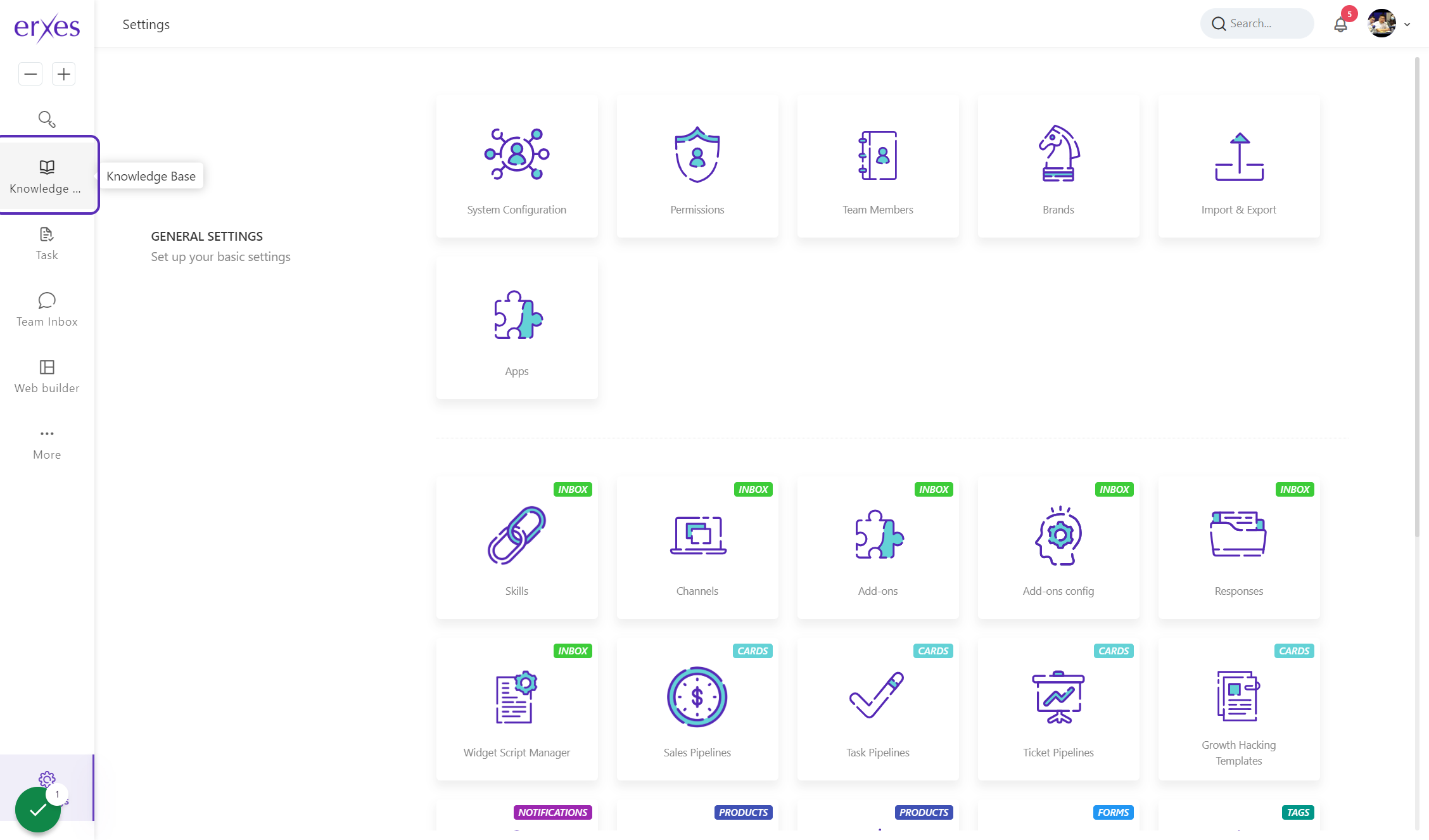 Step two. Once you created your Knowledge Base, go to settings and get access to Client Portal admin section.
Step three. Press "Add New Client Portal" to create your new client portal.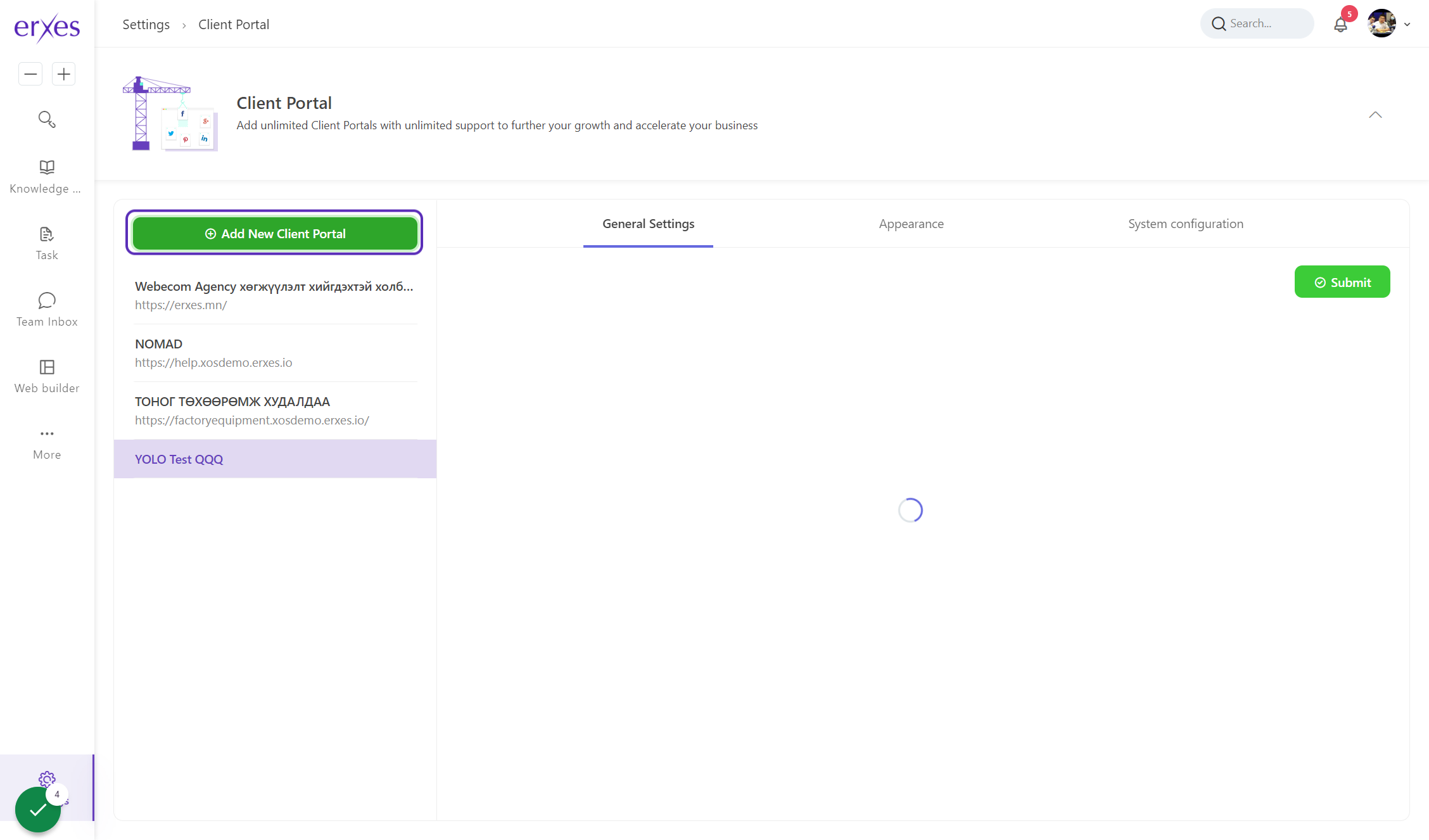 Step four. Insert your client portal description.
This information is should be shown to the public:
Client Portal Name: Name of your client portal
Description: The description of your client portal
Website: The domain address of your client portal P.S. write an email to [email protected] to report this.
Knowledge Base: Choose the knowledge base category you intended to be shown on your client portal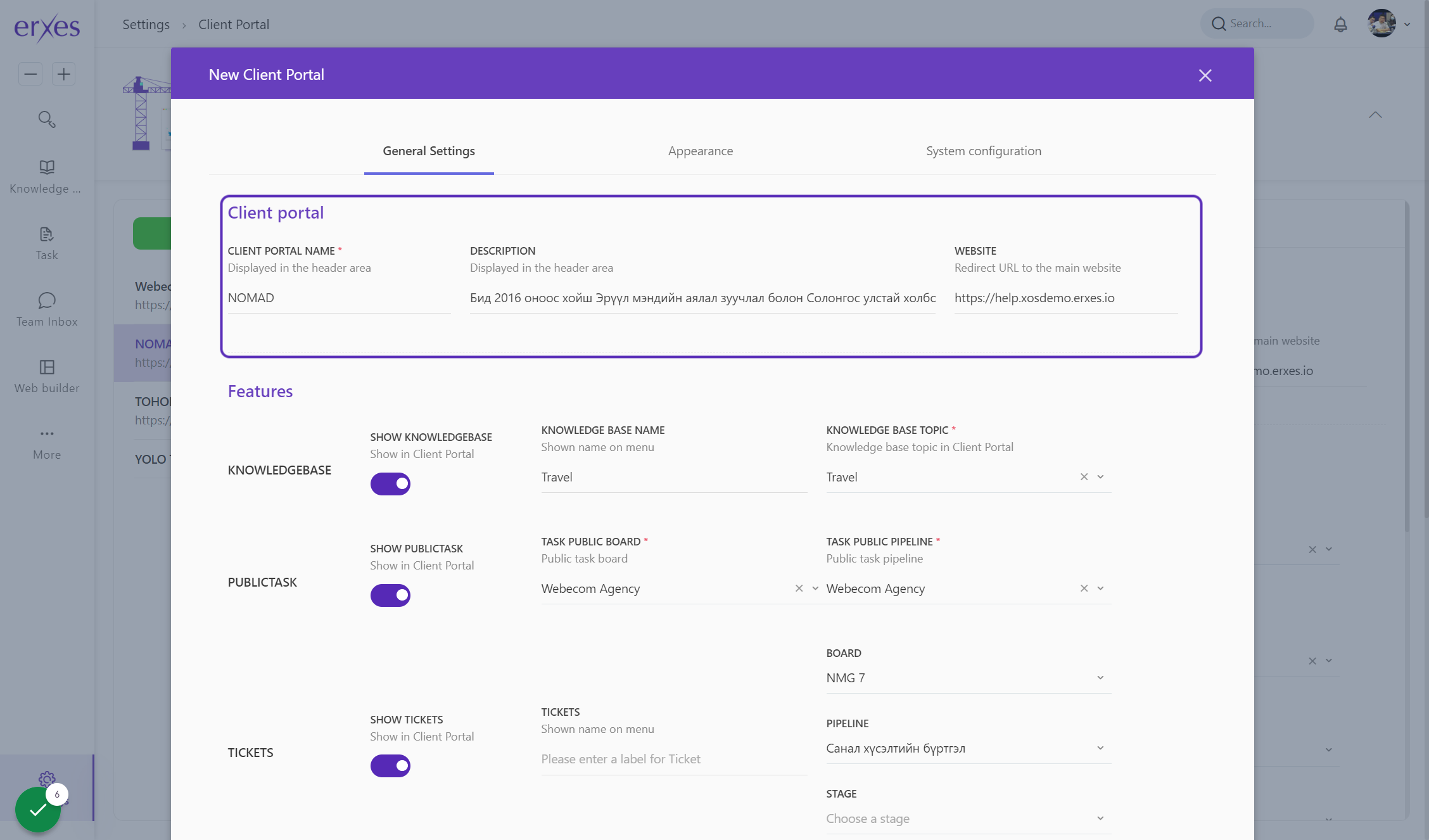 Step five. If you connecting your Ticket/Task to your client portal, you'll choose the particular pipeline here at your client portal settings.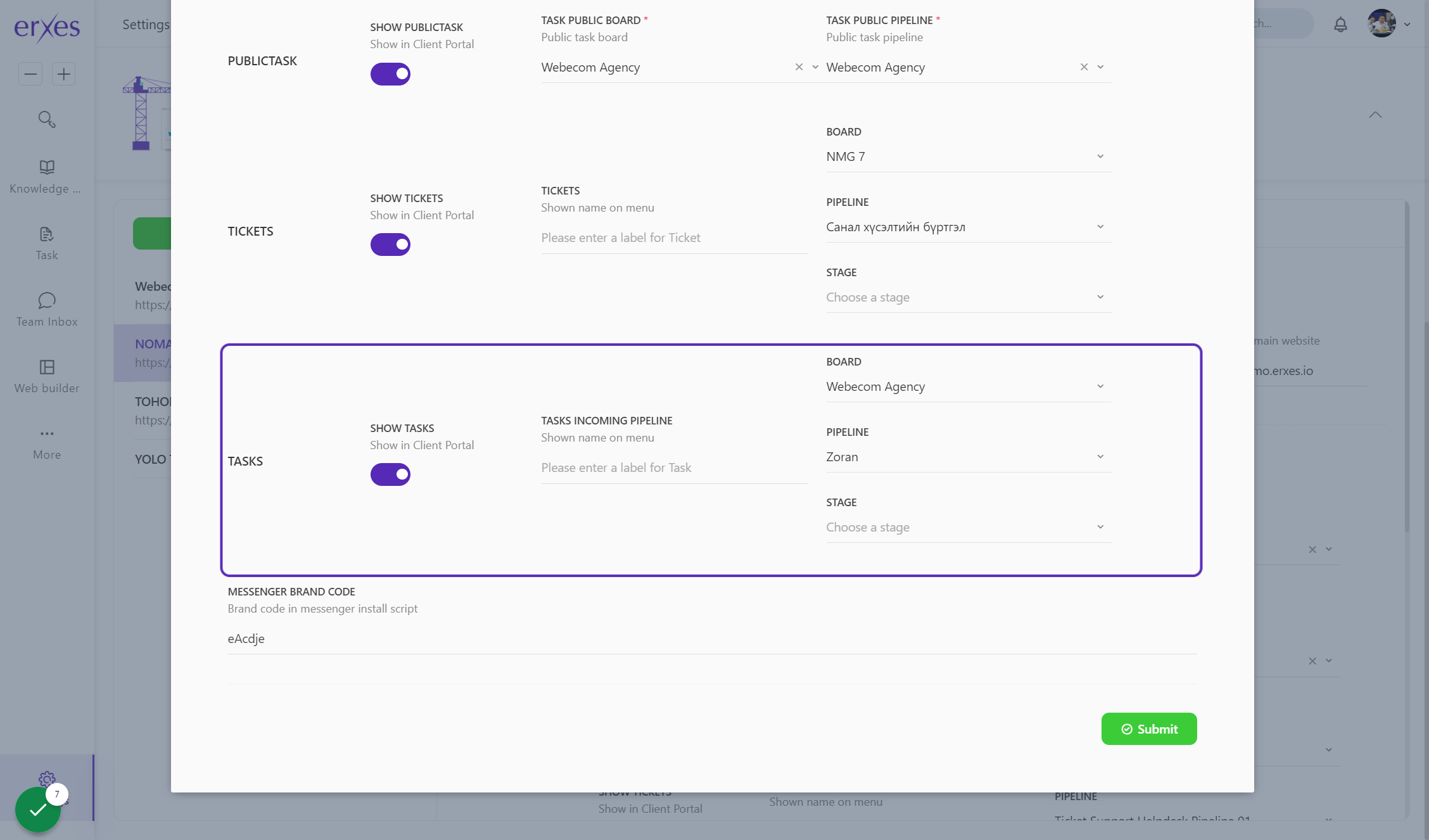 Step six. If you connect erxes Messenger to your newly created client portal, you can insert the Messenger Brand ID that you want to connect from where the following guidline shows you...
Step seven. And place it on your Messenger Brand Code, the bottom of your client portal settings.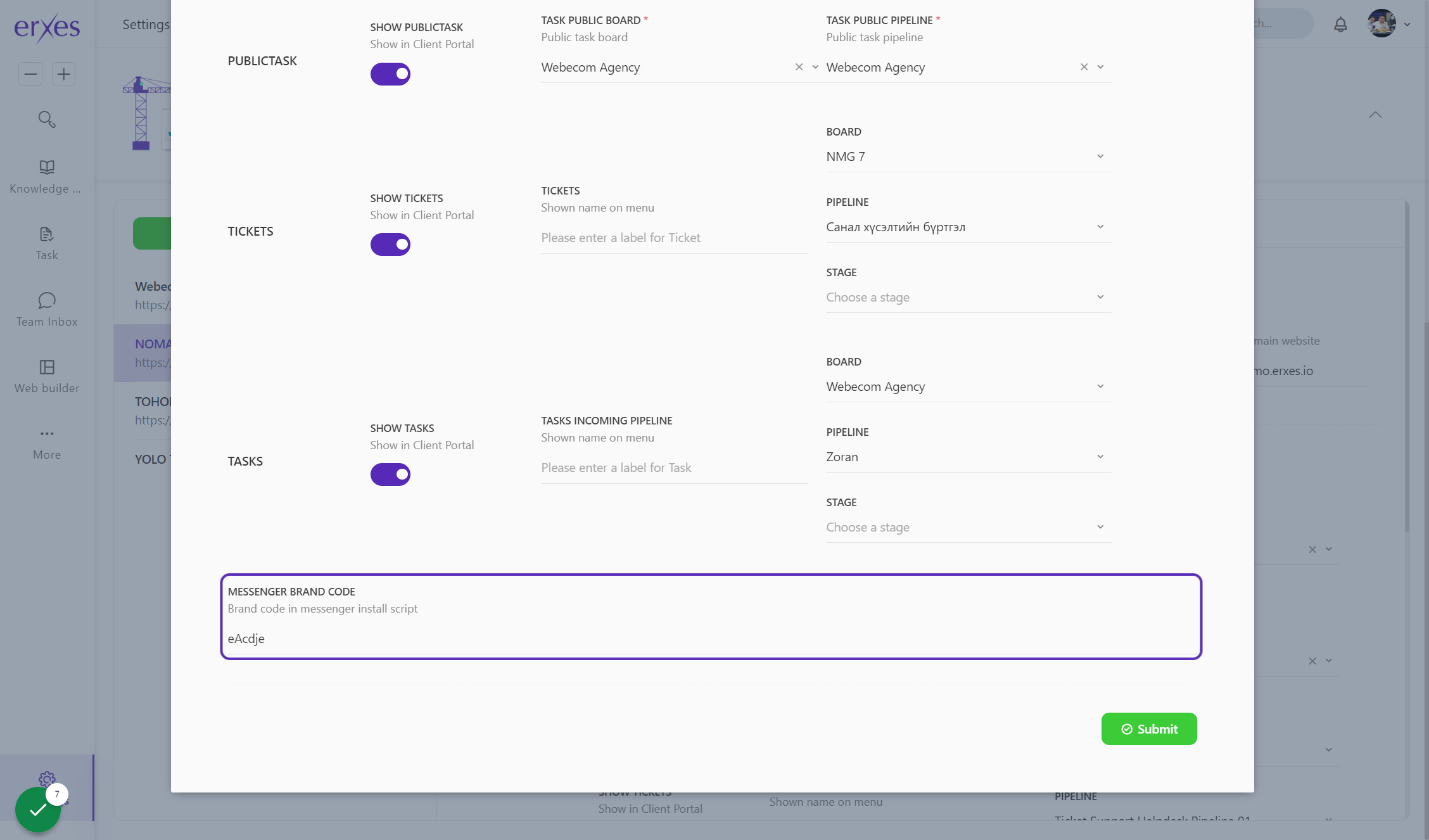 Step eight. Customize your client portal by changing the logo and appearances.
Step nine. Create footer using prepared HTML, CSS script.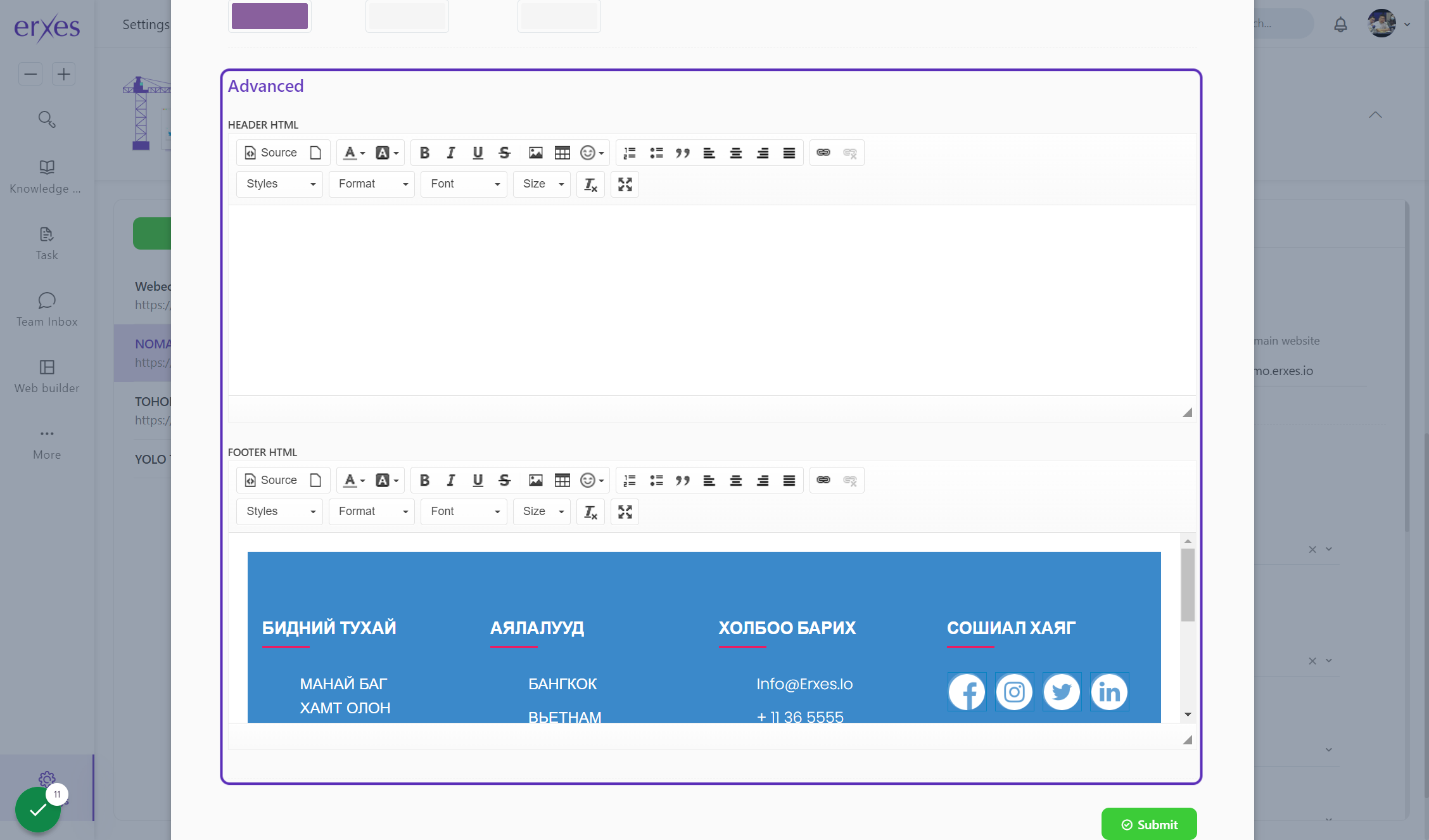 Step ten. Congratulations, you've created your client portal using erxes Knowledge Base. Go to your client portal and check if there is everything you wanted to be exists are there.