DESCRIPTION
With IMAP, you can get your emails received in your erxes inbox and can reply directly from your inbox with your team members.
Internet Message Access Protocol, IMAP, is a two-way incoming mail protocol that only downloads email headers instead of its entire content. The two communication allows the protocol to syncs whatever changes are made on the email client to the server.
BENEFITS
You'll have all your communications received in a single inbox, which saves time and improve work efficiency.
With the erxes Inbox, your emails also be tagged, filtered, and segmented according to your needs.
To reply to your emails, you can use prepared email templates, improving work efficiency.
Even you automate some of your emails directly sent to your clients with the help of erxes Campaign and Automation plugins.
HOW TO SET UP
The IMAP plugin is available at the erxes marketplace for all users when you get started with erxes. IMAP is within the Integration, which is the extent of the Inbox plugin.
⚙️ Self-hosted client, please go to the plugin installation documentation to install the Inbox after installing the erxes XOS.
💻 SaaS clients, when you sign-up to erxes, IMAP will be there already within the Integration options.
PLUGIN TUTORIAL
The IMAP sections can be found in the settings on the lower left-hand side of the screen when you enter erxes. By selecting the "add-ons" plugin, then you will see erxes messenger. Clicking on the "+Add" button, you will be taken to the Messenger page.
This guideline will explain how to integrate your Gmail email address and send emails.
Step 1. Go to Integrations in the Settings menu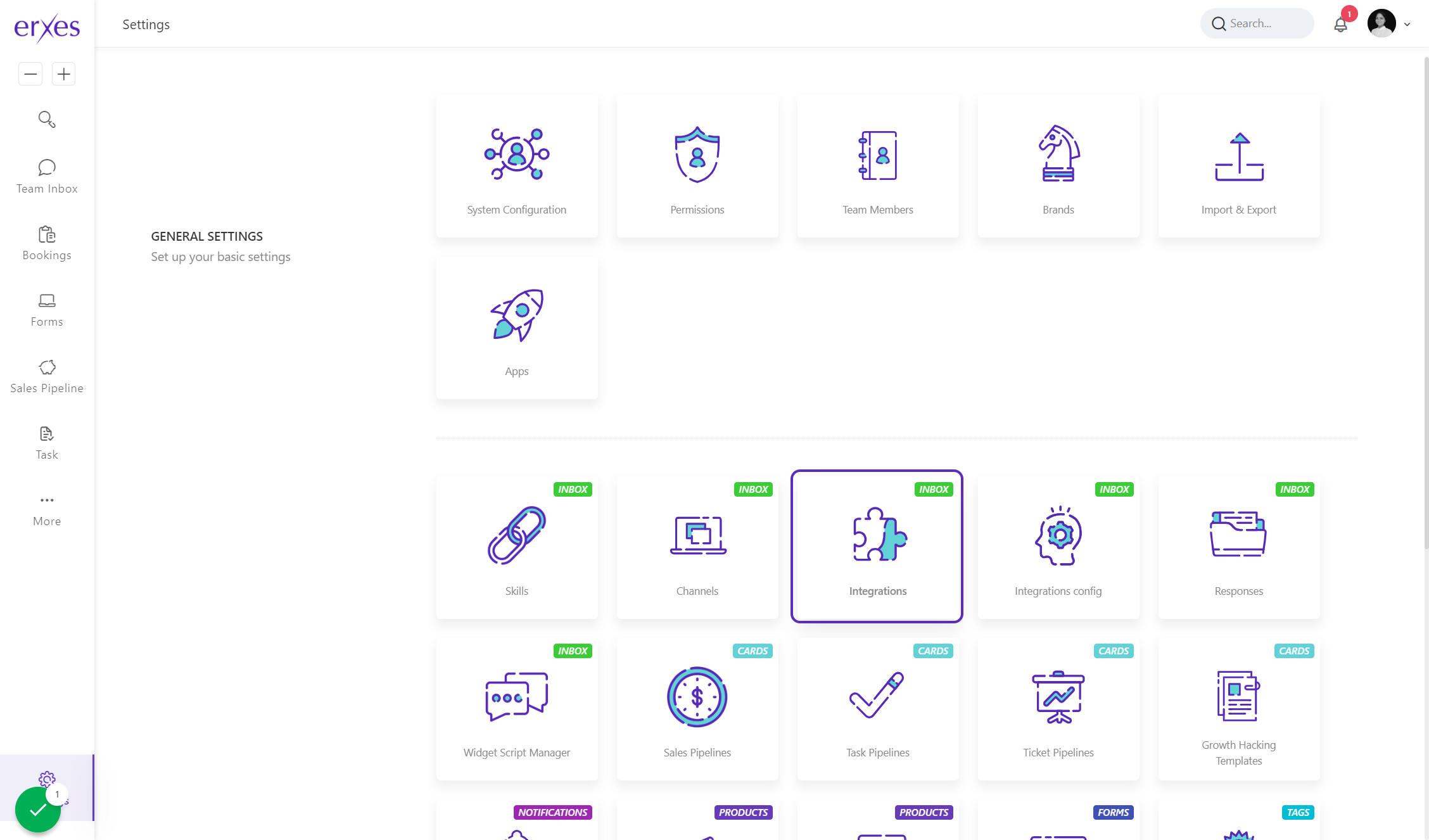 Step 2. Click "+Add" button in IMAP window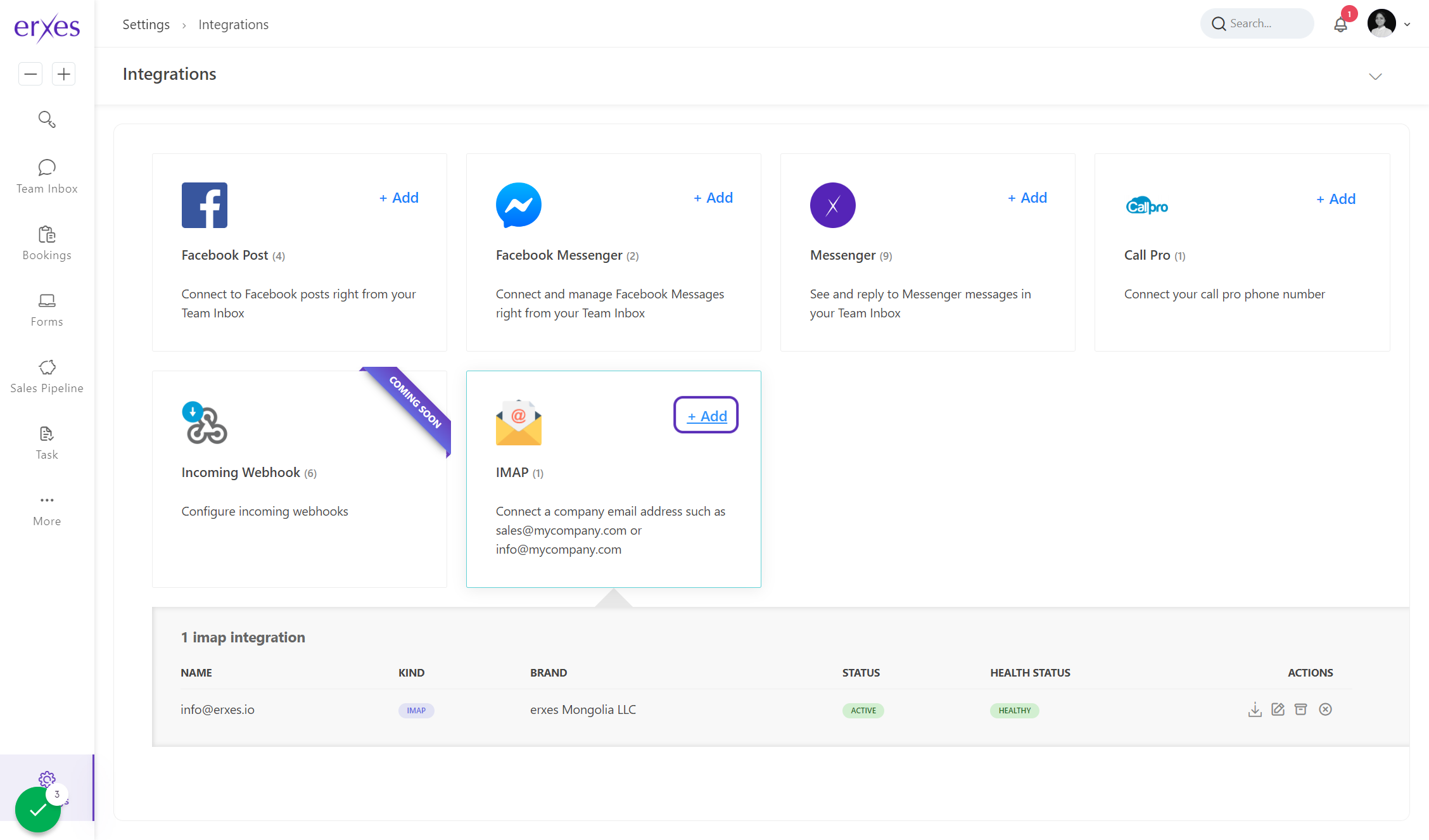 Step 3. Fill in the values ​​below.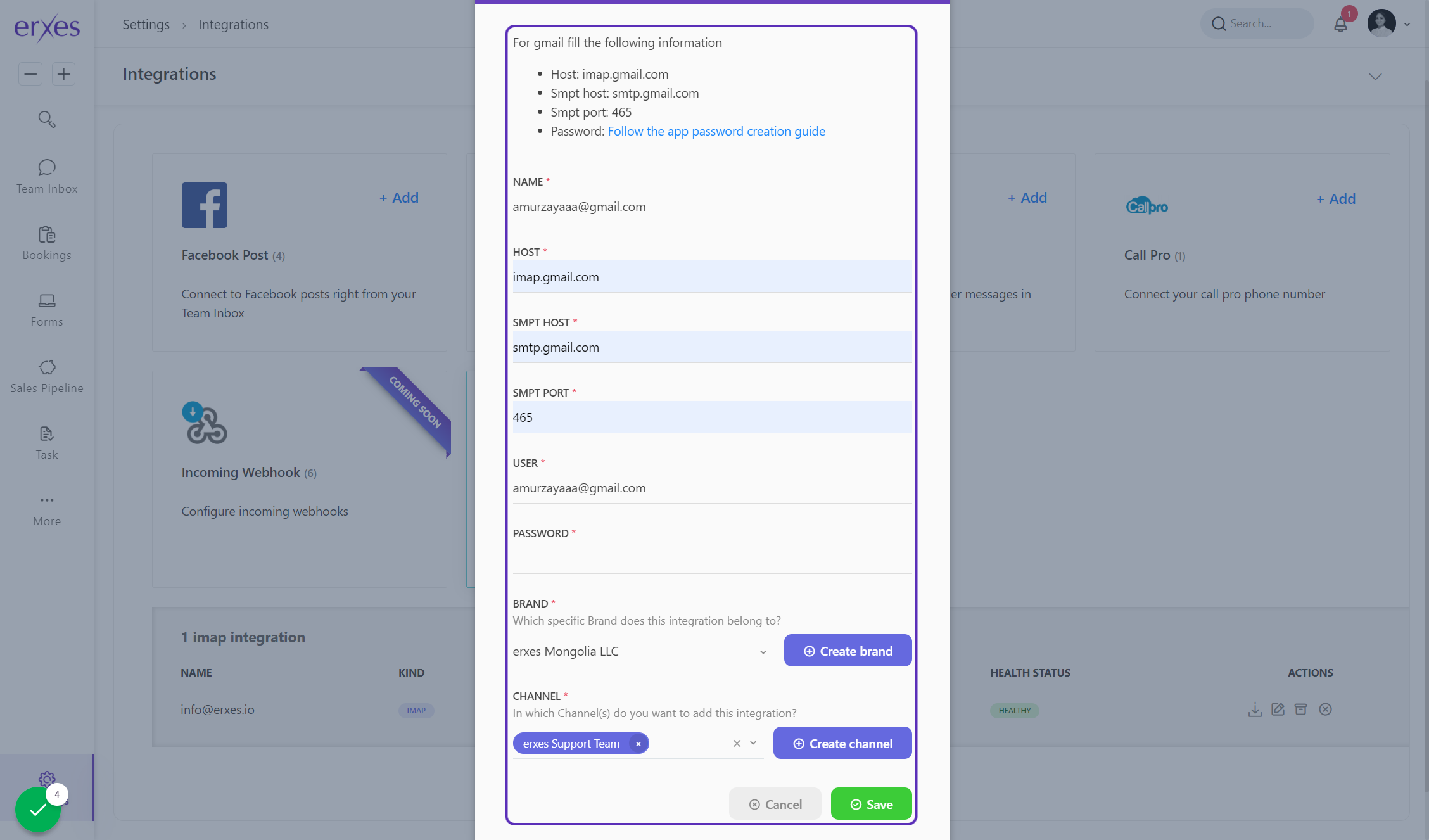 Step 4. How to enter the password?
1. Click on the password link above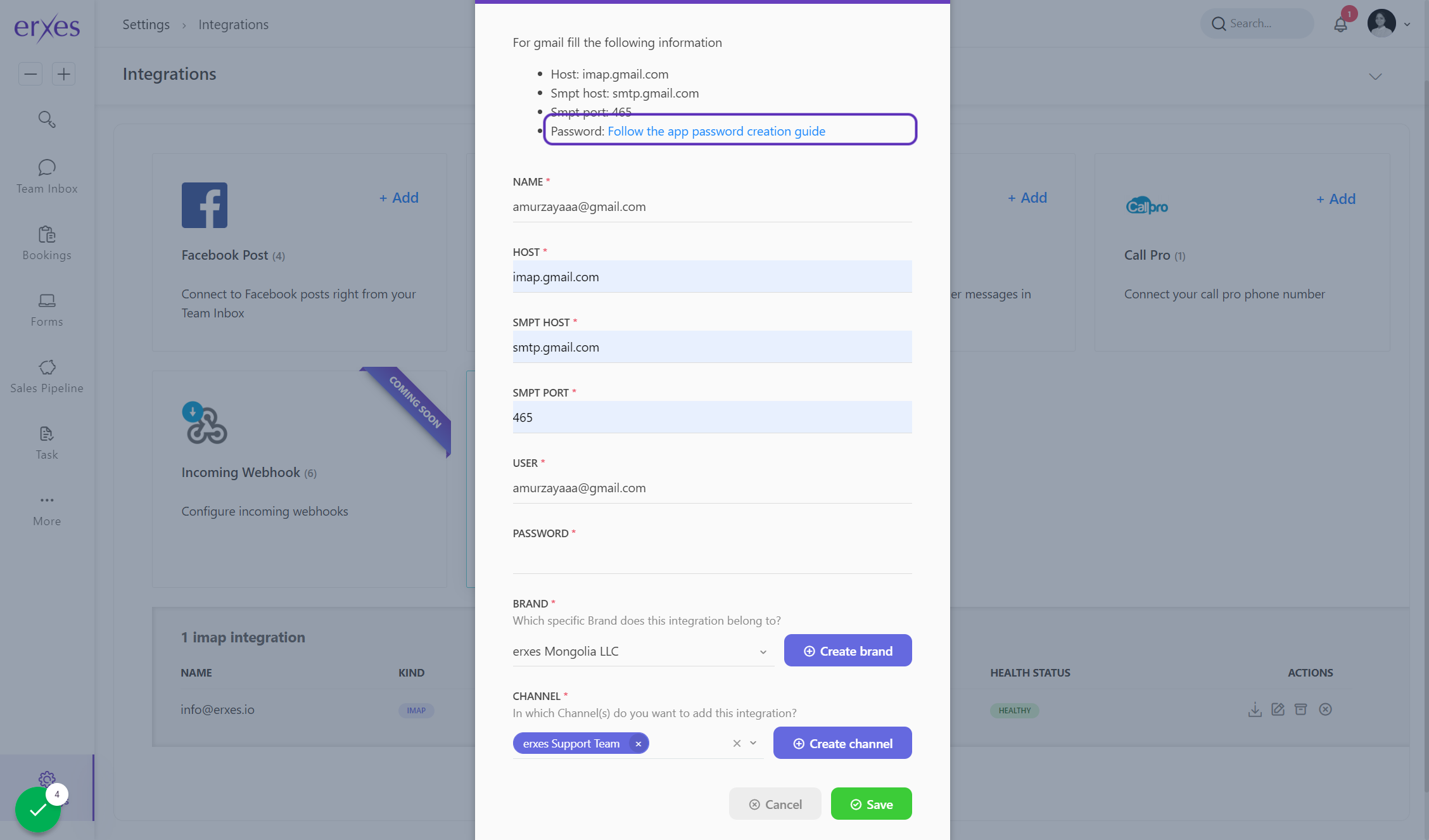 Step 5. Go to the Google Account link in the window that appears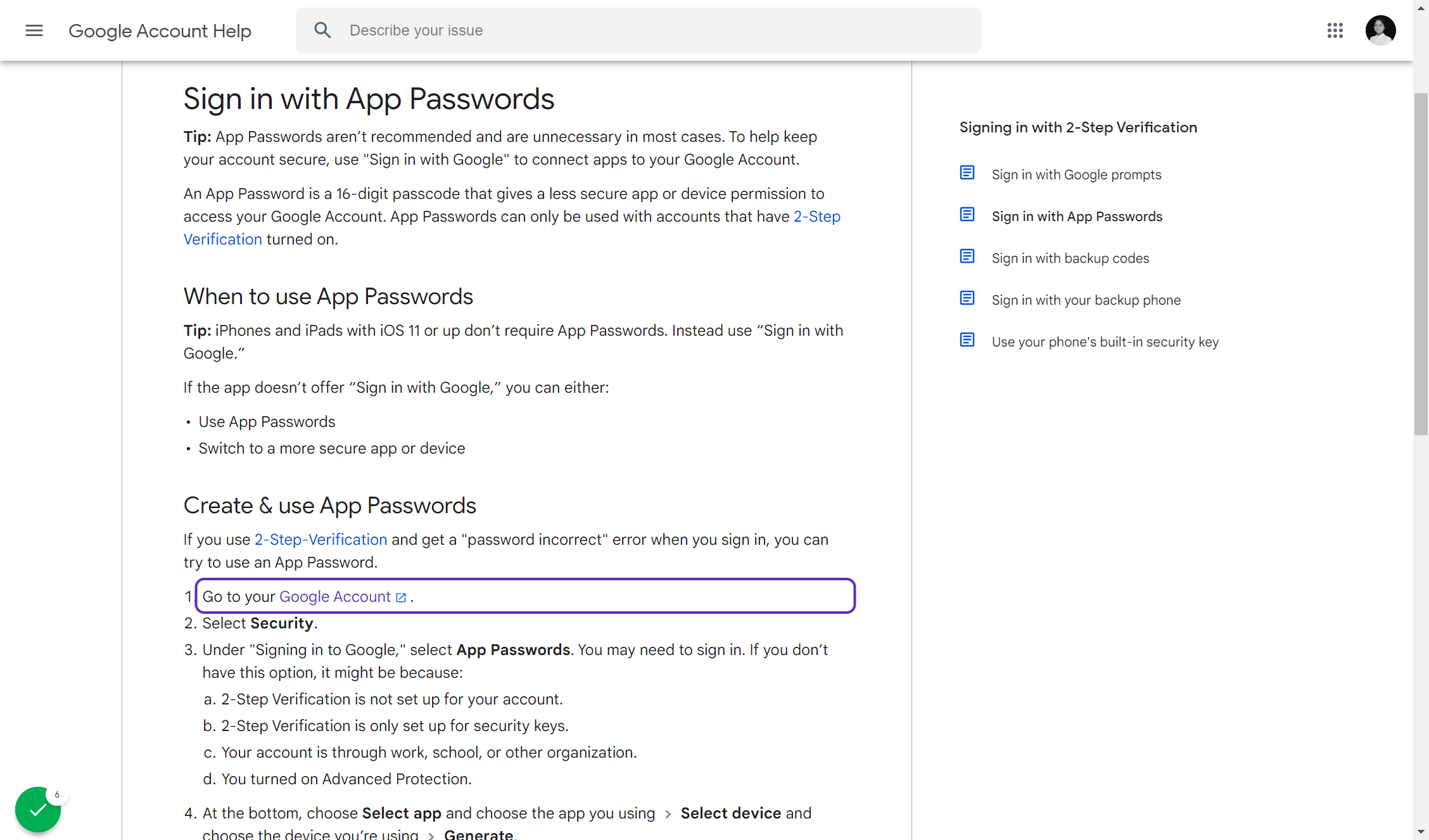 Step 6. Go to Security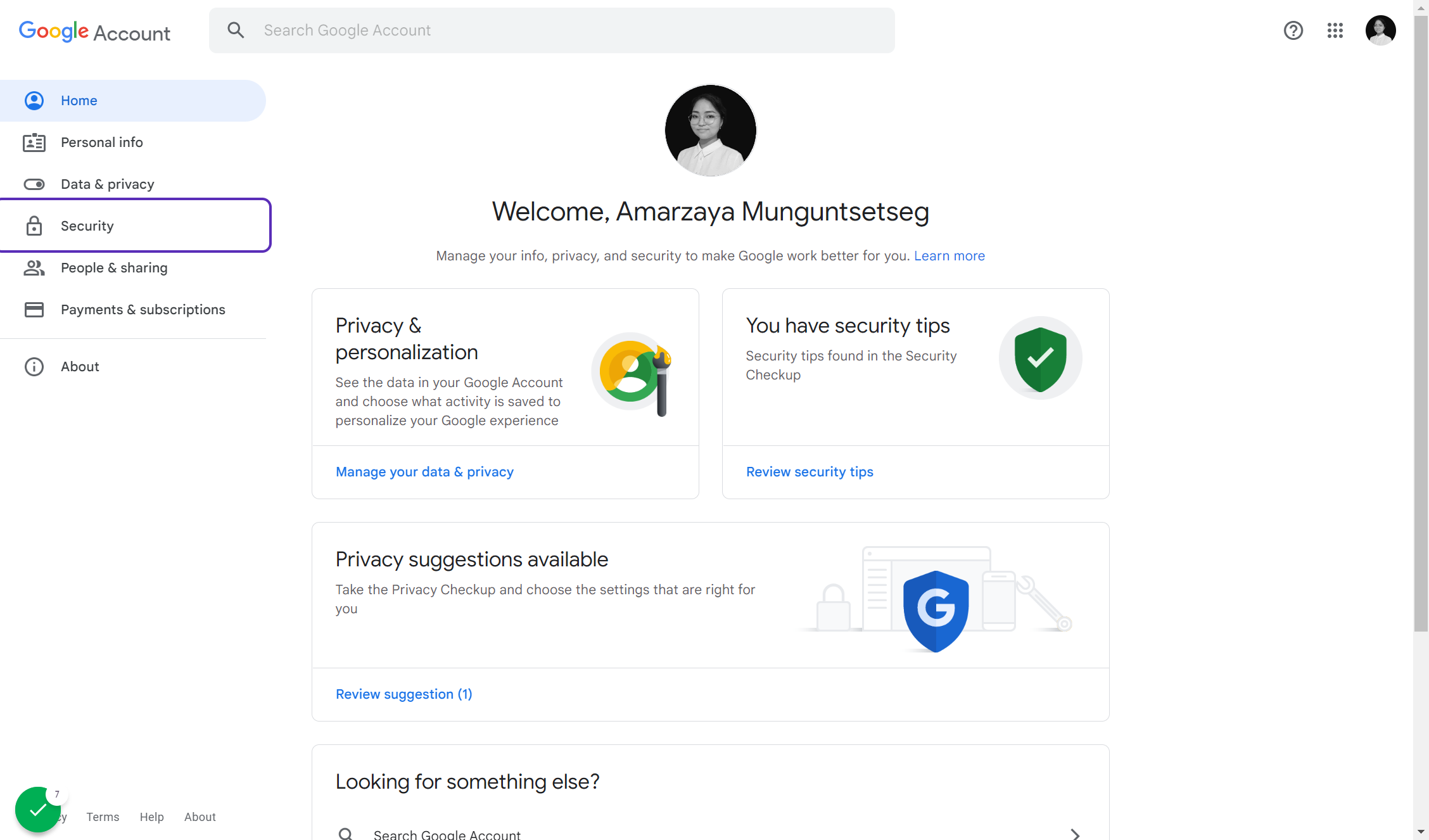 Step 7. In the Signing in to Google window, there should be APP PASSWORD, and if it is not there, do 2-Step Verification. For those who see APP PASSWORD, start from step 18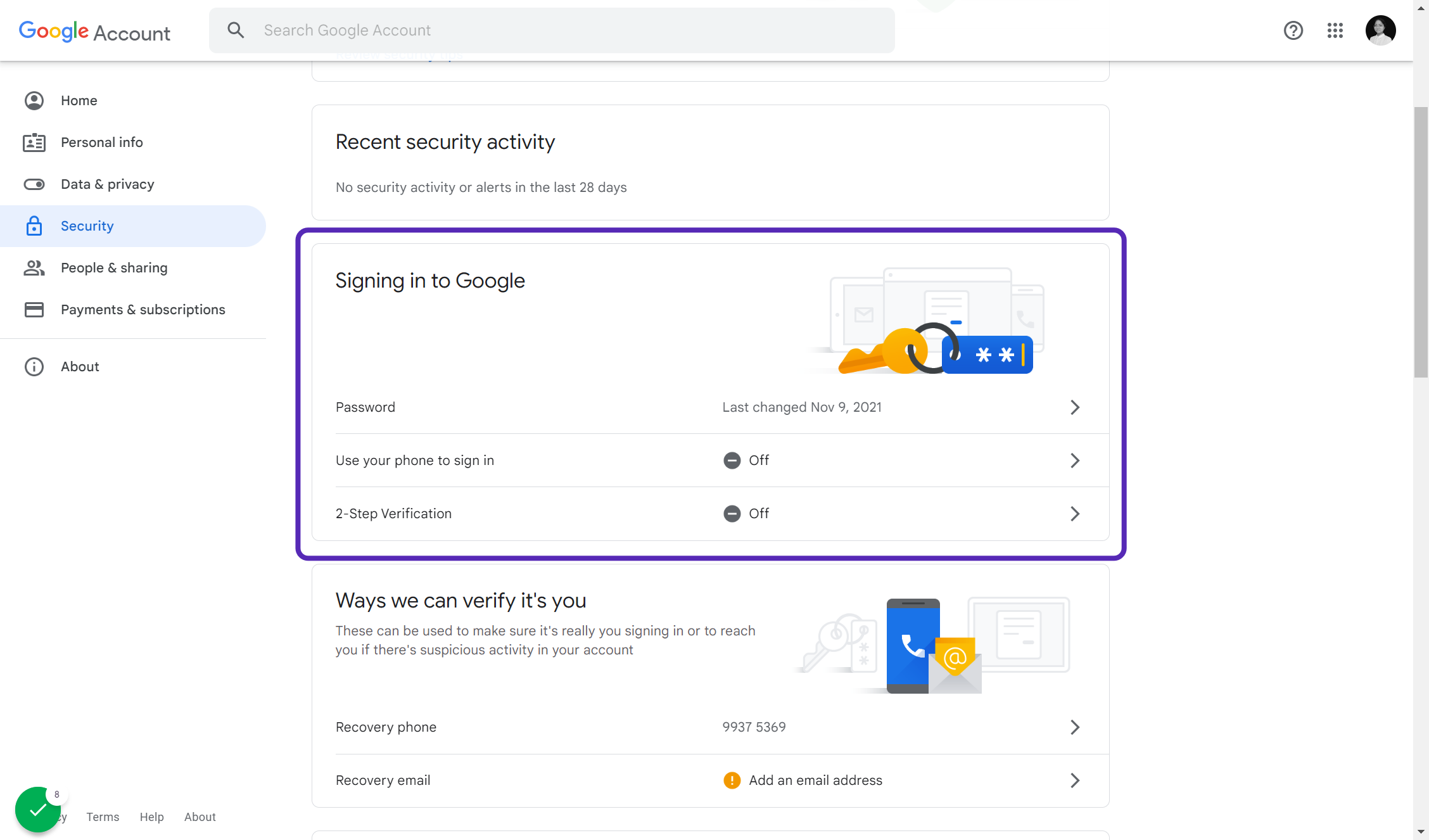 Step 8. Click the 2-Step Verification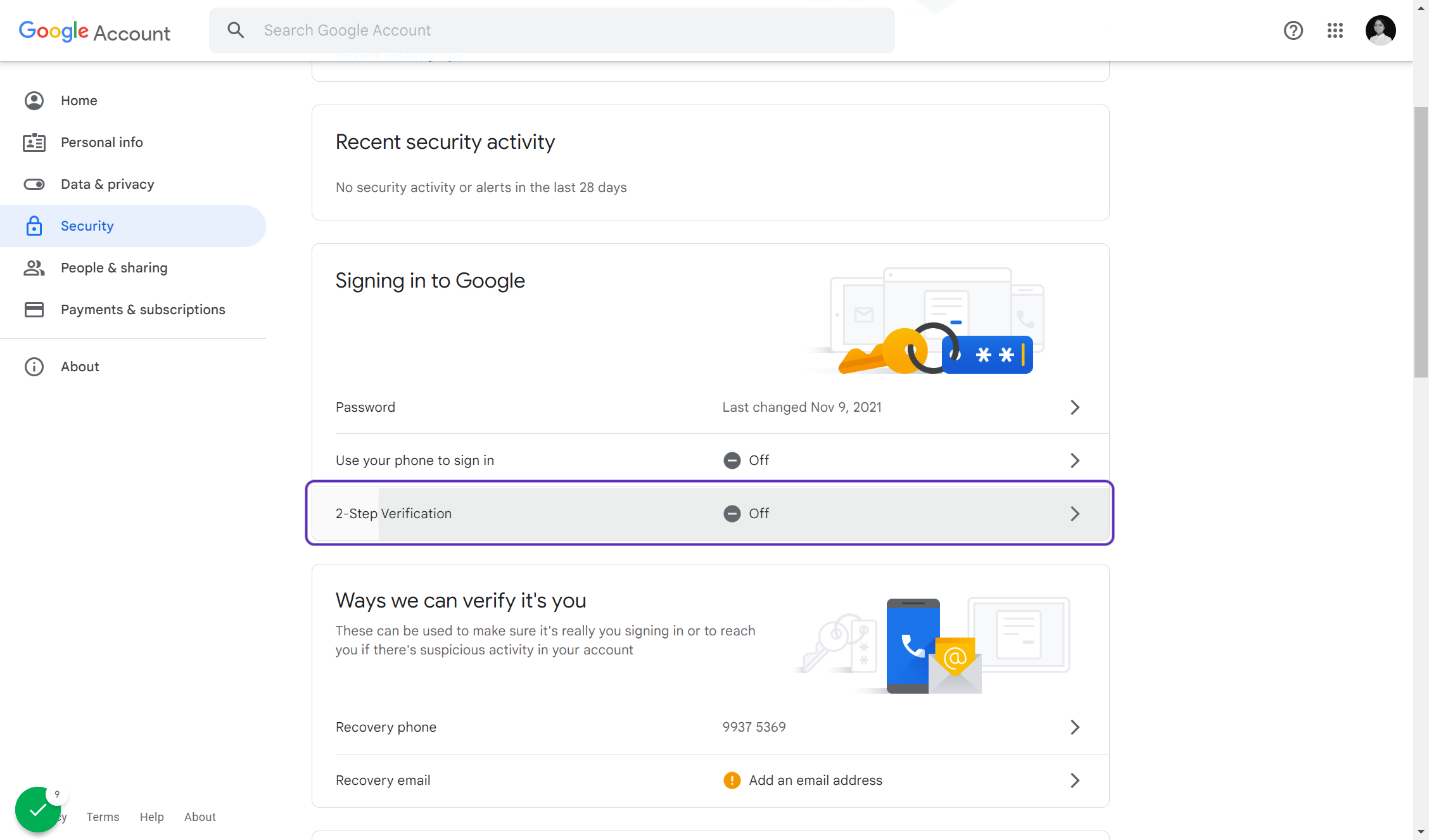 Step 9. Get started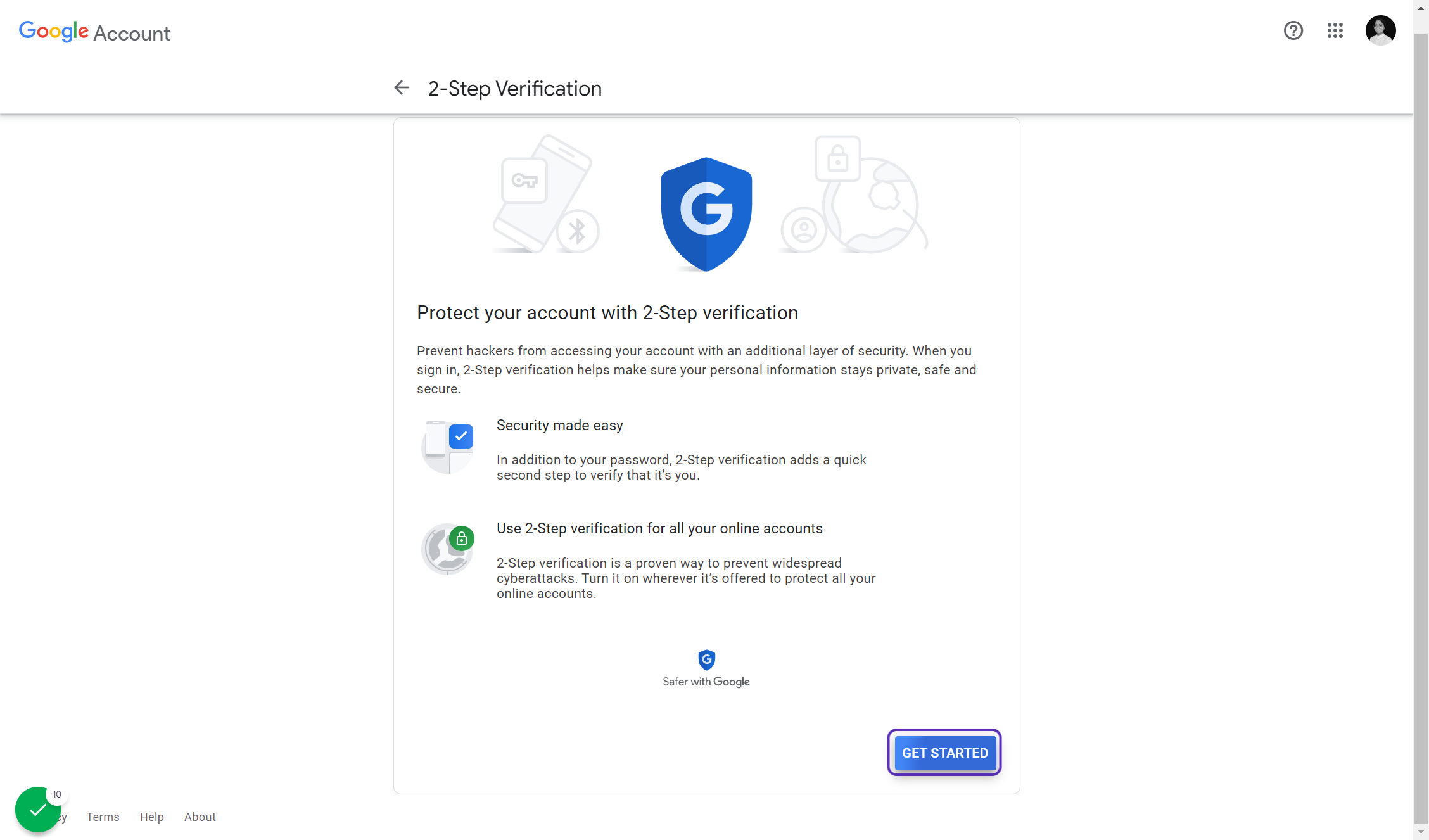 Step 10. Enter your password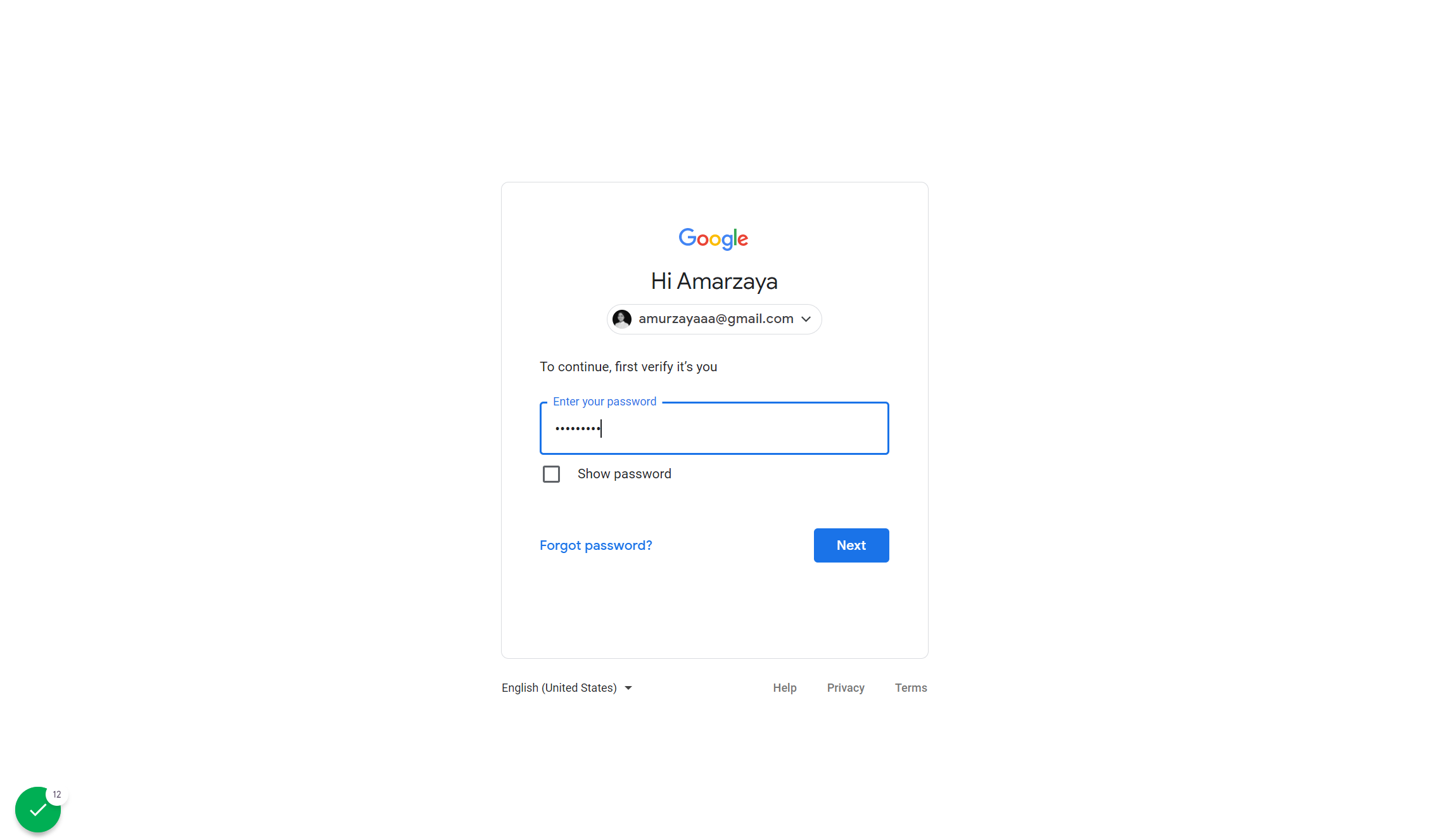 Step 11. Select your phone for phone verification
Step 12. Enter your phone number for phone verification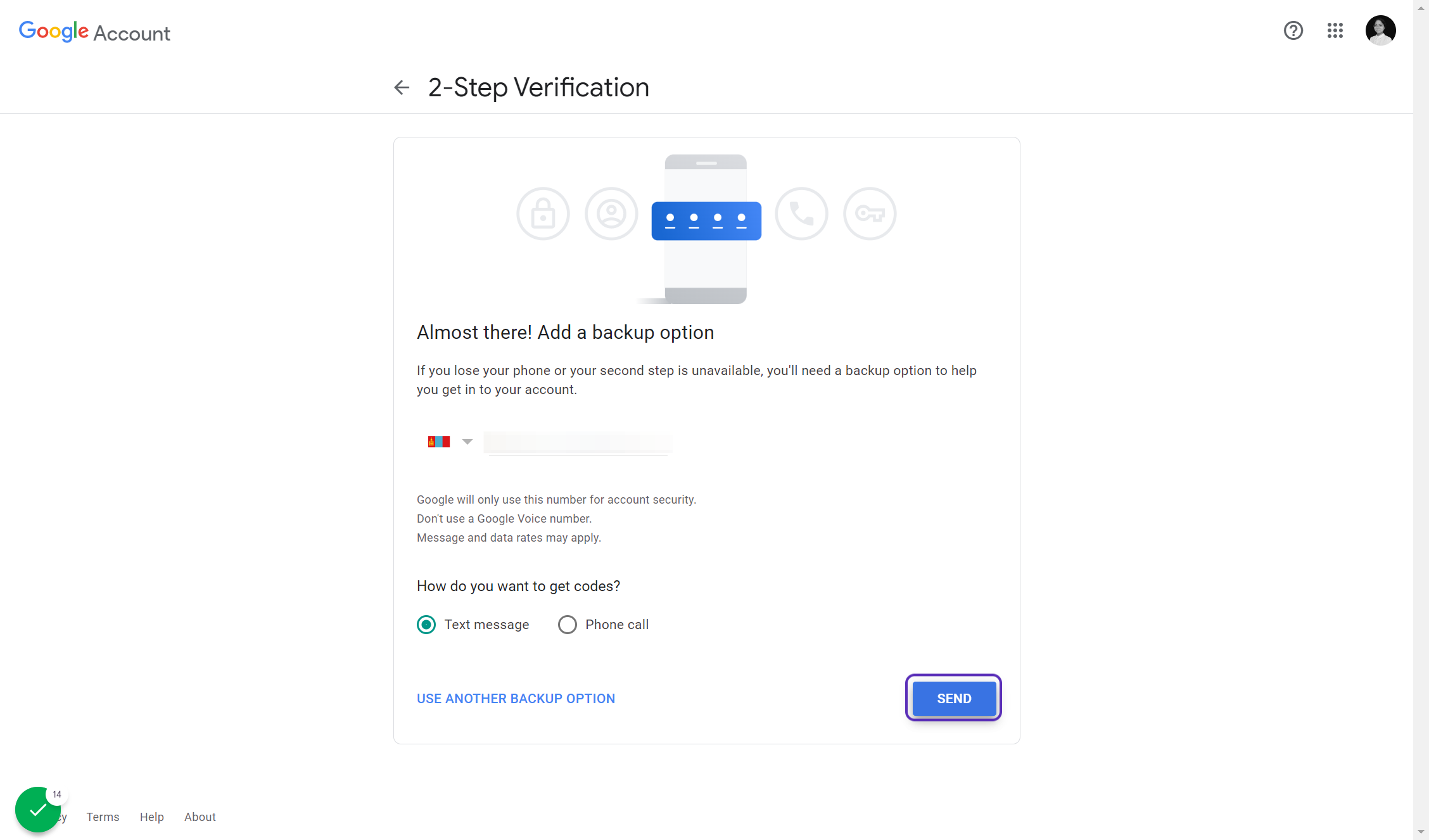 Step 13. Enter a verification code and click the Next button
Step 14. Click the "turn on" button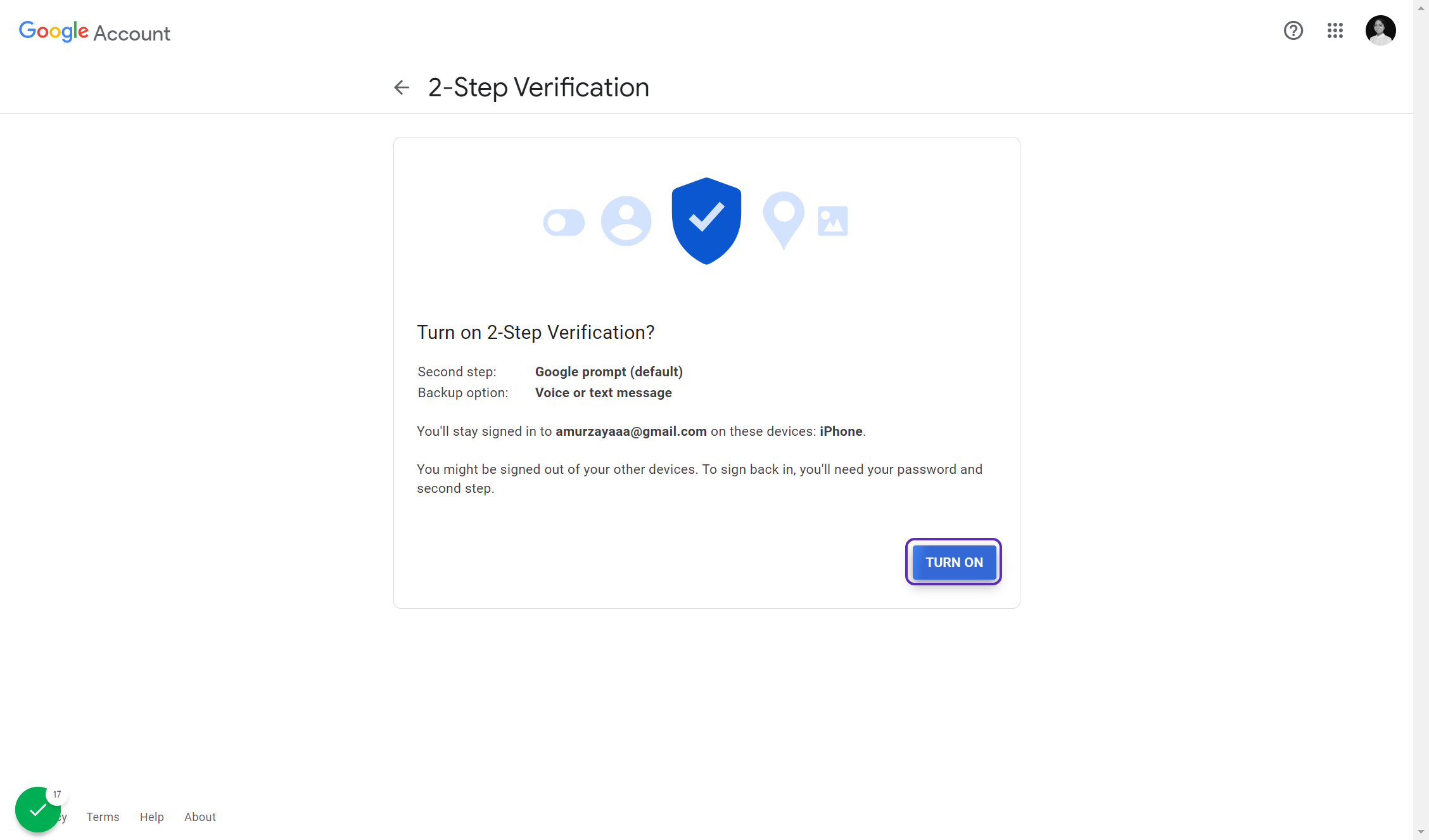 Step 15. Click the back button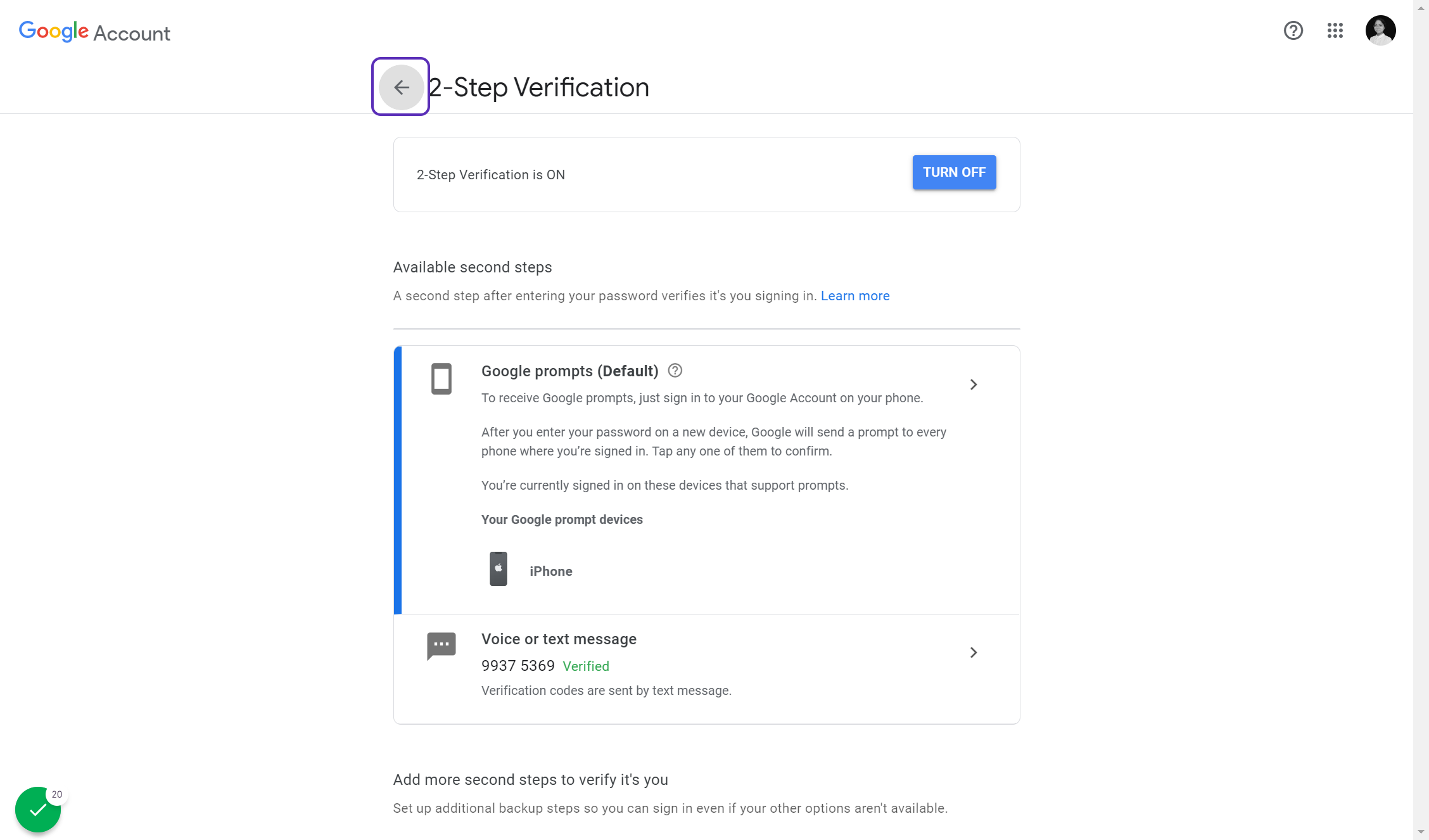 Step 16. Go to App Password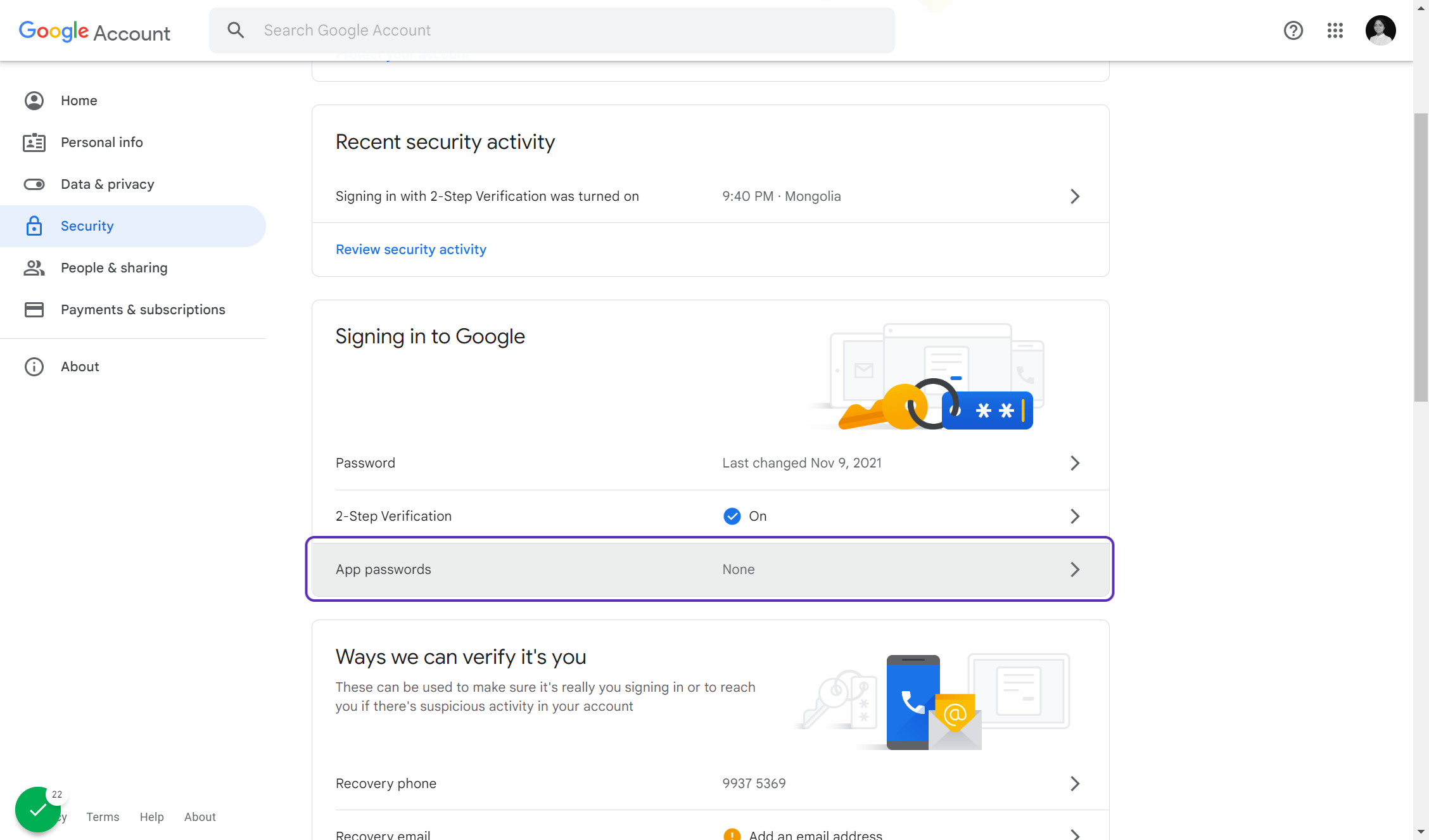 Step 17. Enter your password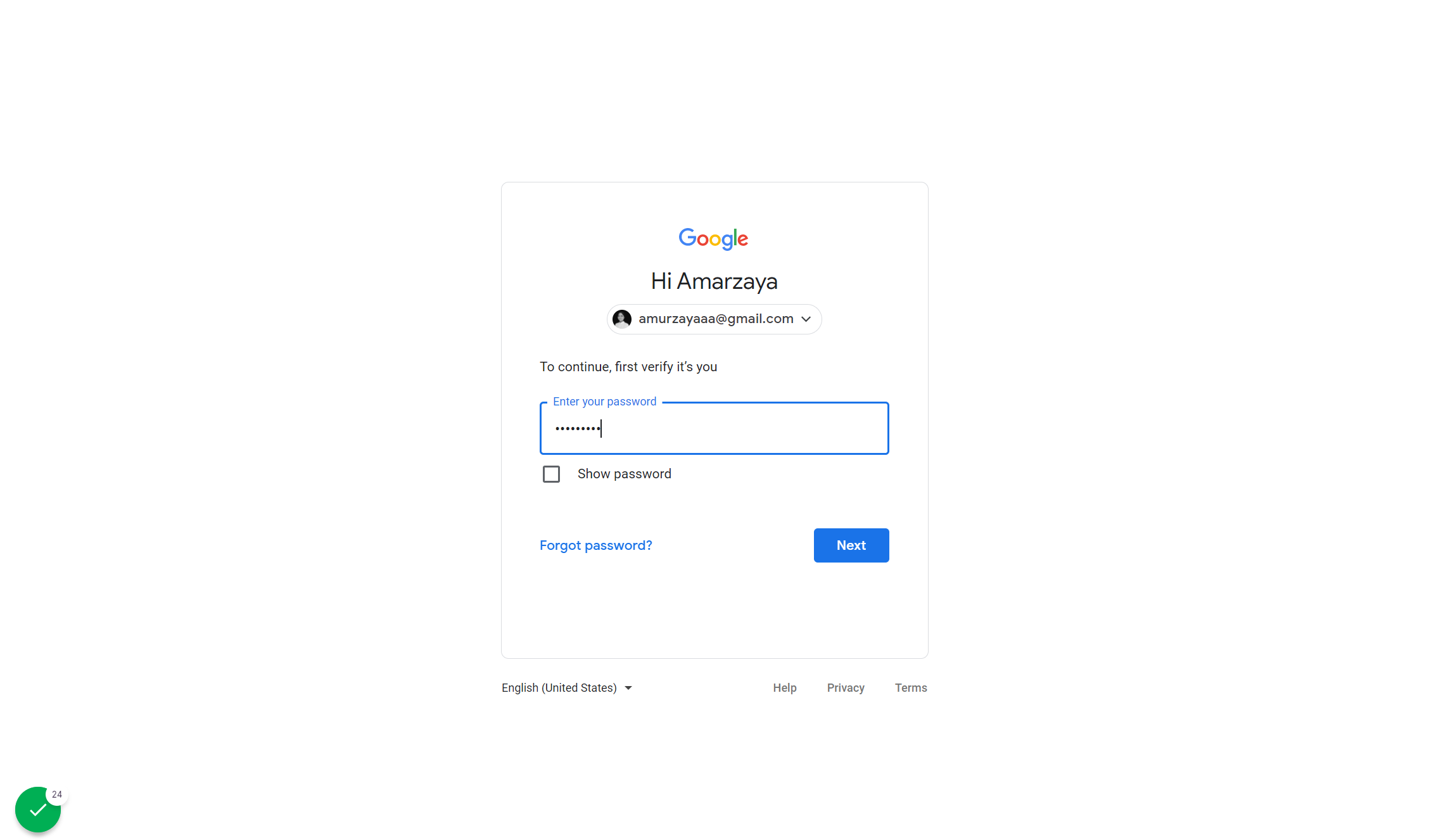 Step 18. Click Select app and select Other (Custom name)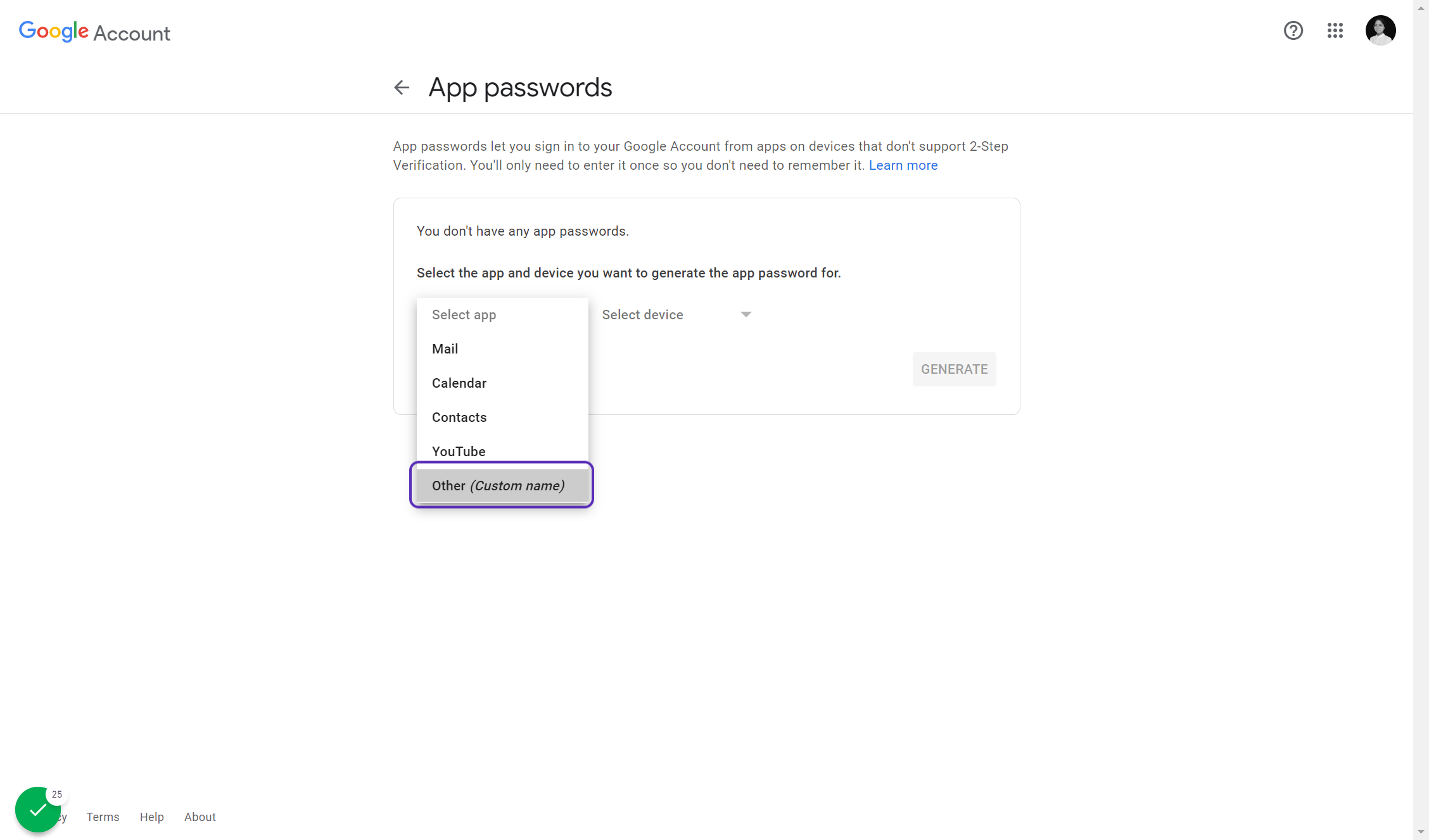 Step 19. You are able to write erxes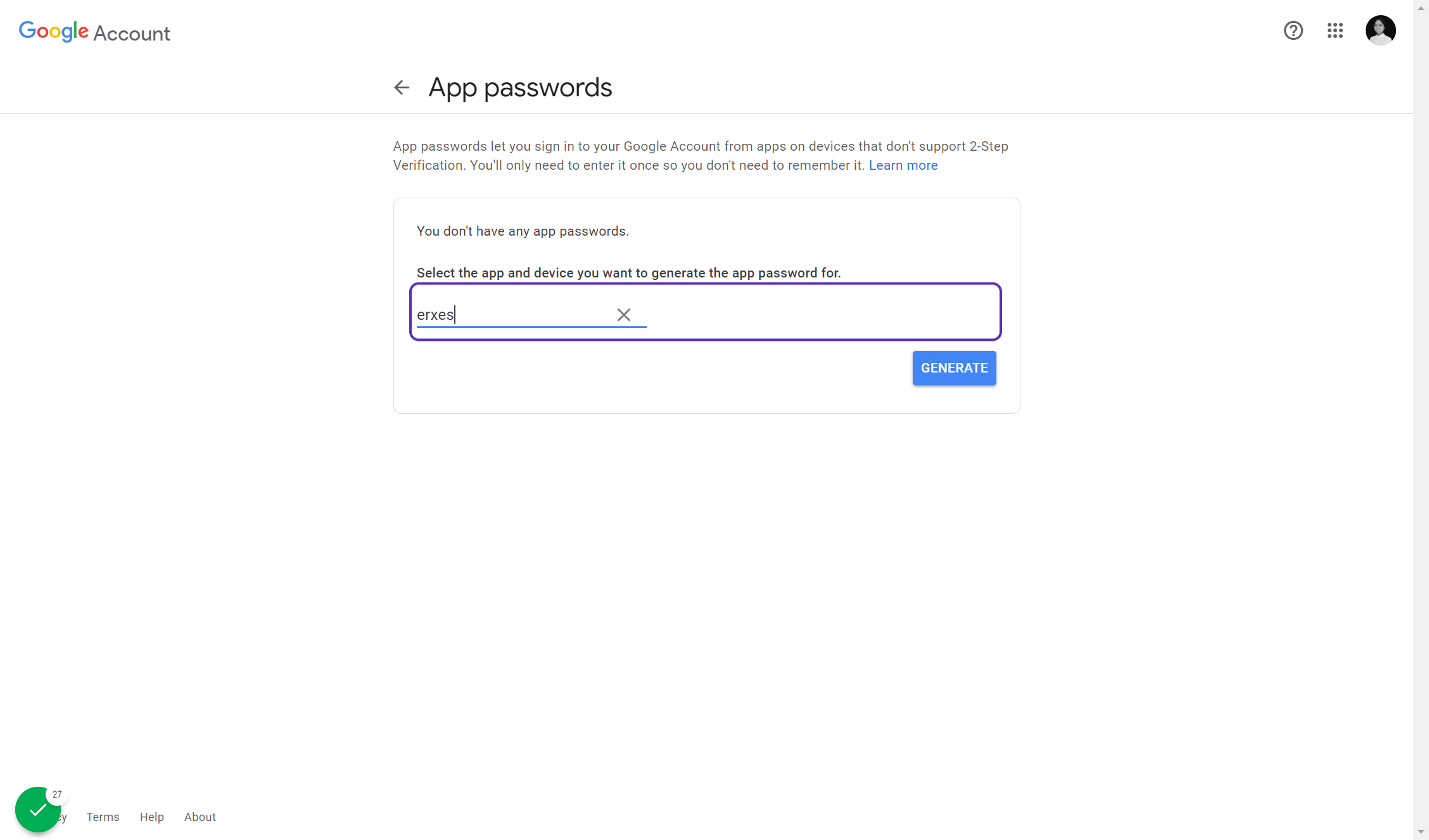 Step 20. Create your password by doing Generate
Step 21. Copy the password that appears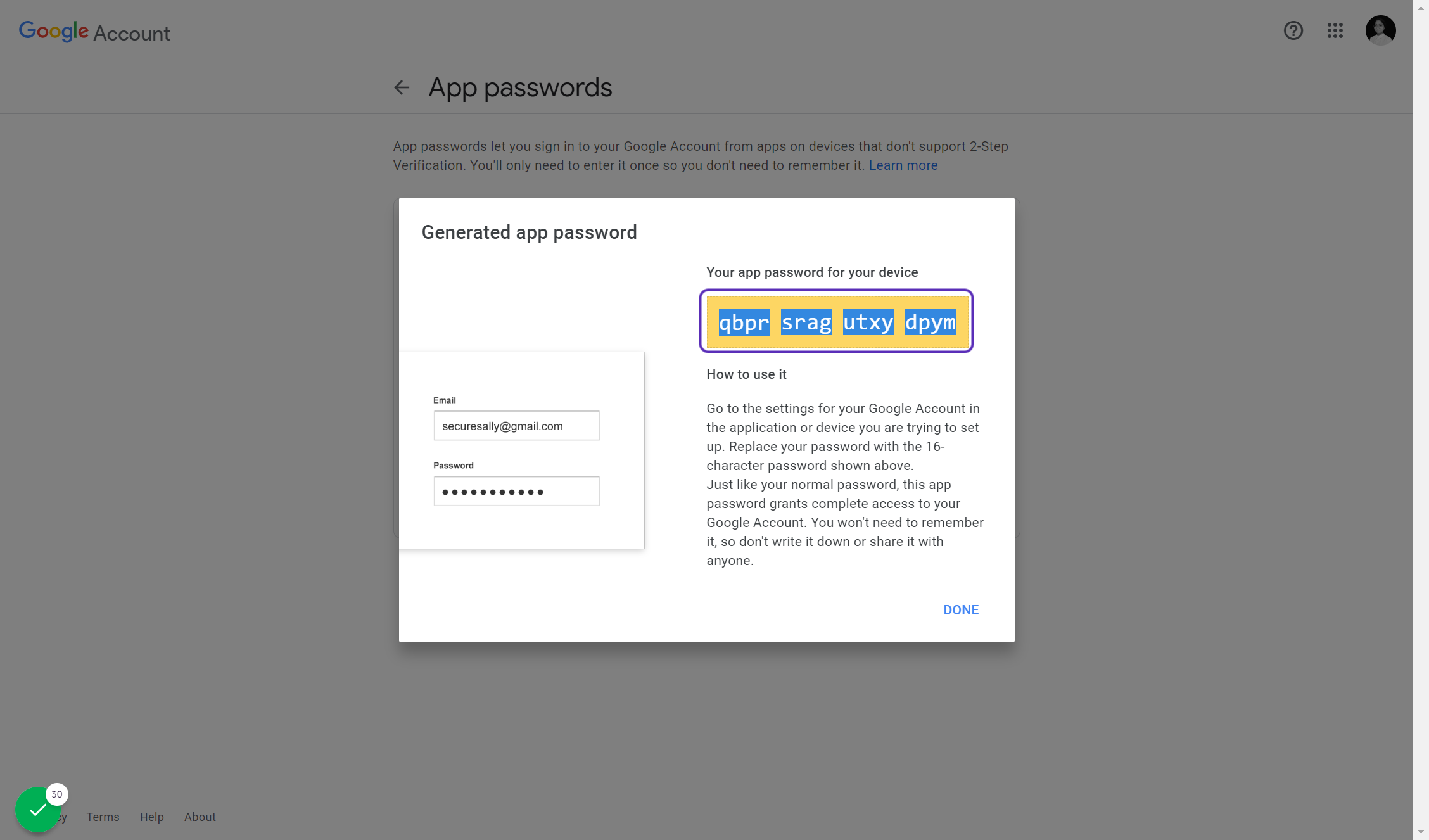 Step 22 22. Enter the copied password in the box above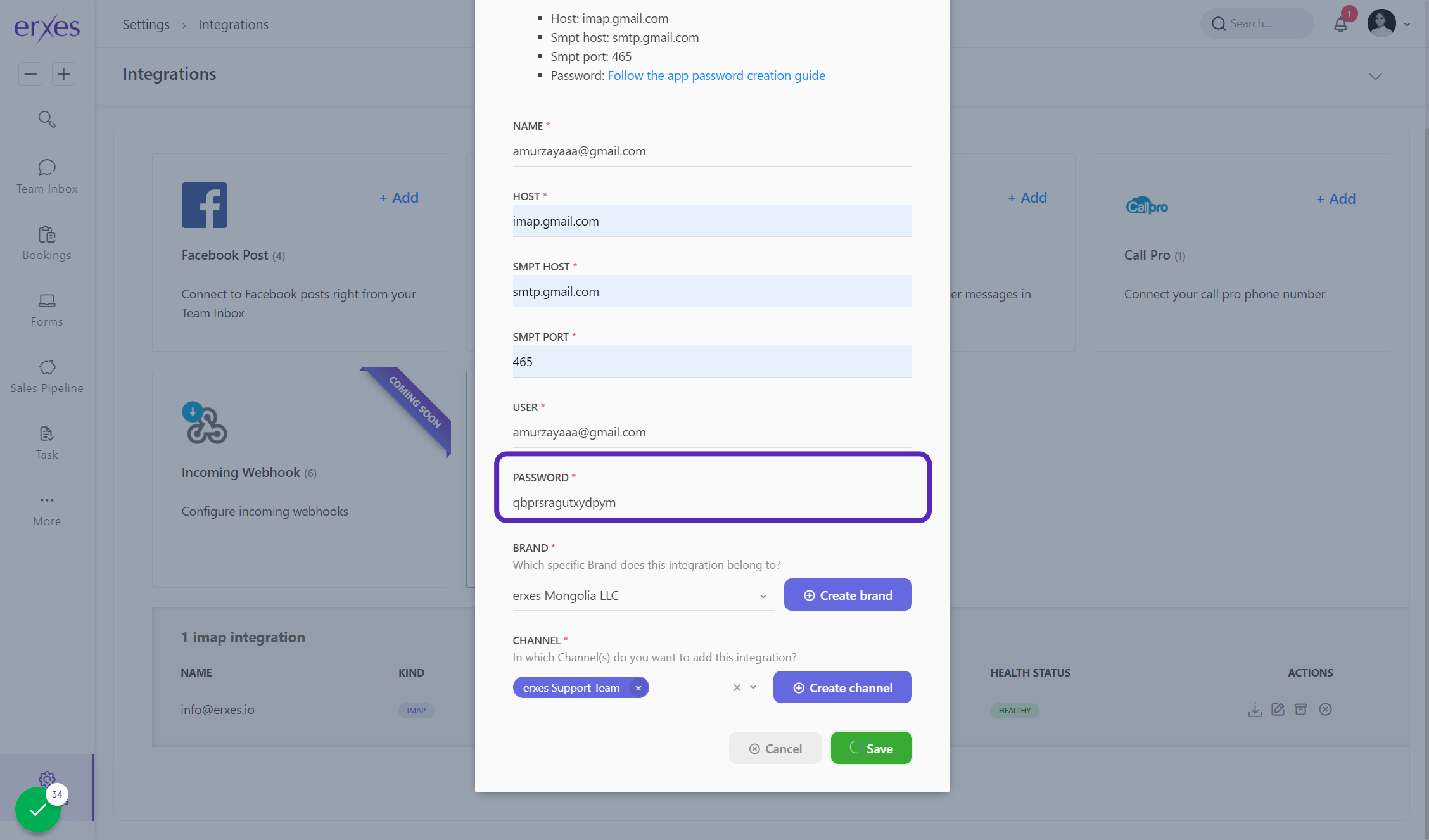 Step 23. Try writing an e-mail to the e-mail address you have connected and test it