DESCRIPTION
Build your own segments and target them with our Segments plugin. Set up any segment you can think of, and then use it to engage your community in ways that are meaningful to them. Our plugin works seamlessly with the Contacts and Engage plugins, allowing you to easily create a custom experience for each of your contacts based on their interests or attributes.
BENEFITS
The Segments feature helps you to filter, target, and engage a certain group of contacts. The Segments are used in the Contacts and Engage features. Custom Properties are also useful when you create your segments.
Reduce Processes
Automate repetitive tasks and reduce manual processes and errors
Create workflows
Create consistent processes and stick to project workflows
Craft experience
Increase performance speed and craft a better customer experience
HOW TO SET UP
The Segments feature is available at erxes marketplace for all users when you get started with erxes. It comes for free as it's one of the core features erxes provides.
⚙️ Self-hosted client, please go to the plugin installation documentation to install the Segments feature after installing the erxes XOS.
‍💻 SaaS clients, when you sign-up for erxes Segments,the feature will be there already, so just go along with this guideline to get started with this plugin
PLUGIN TUTORIAL
How segments work
After you create the segment you need, filter it from the segment creation menu.
Most erxes users use it to count and send emails to their customers.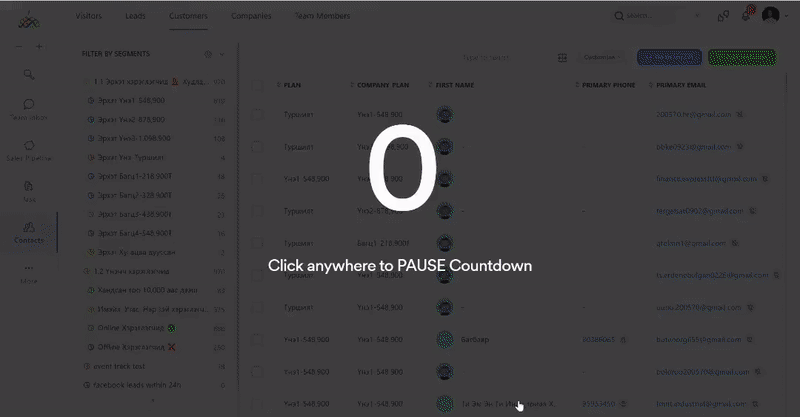 Step one. Create segments.
The Segments feature can be found in the settings section on the bottom left side of the screen. By selecting the Segments tab, you will be able to access to Segments feature.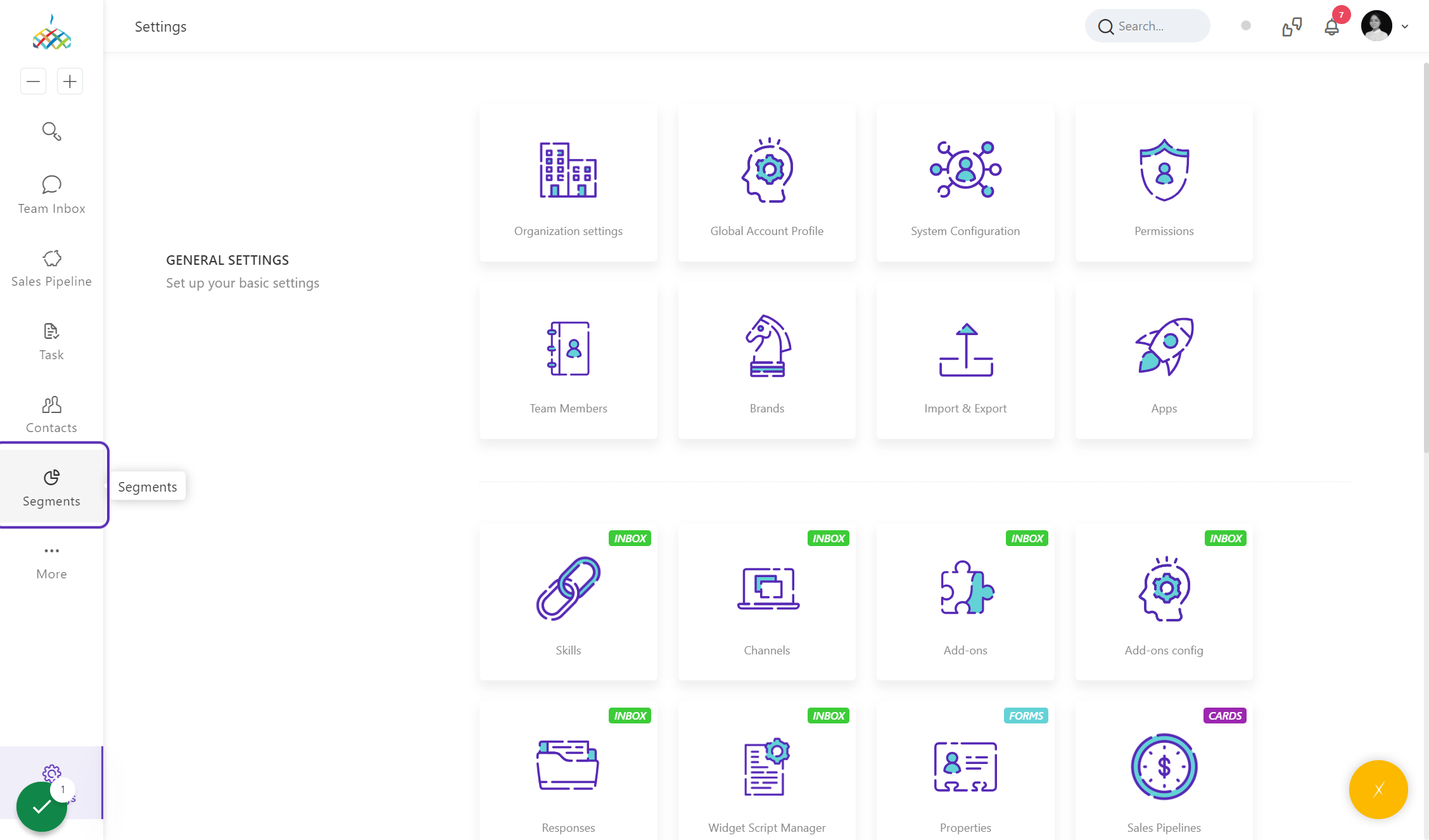 Step two. Choose segments type.
The Customer type is selected as an example.
Step three. Once you've selected your type, click + New Segment in the upper right corner.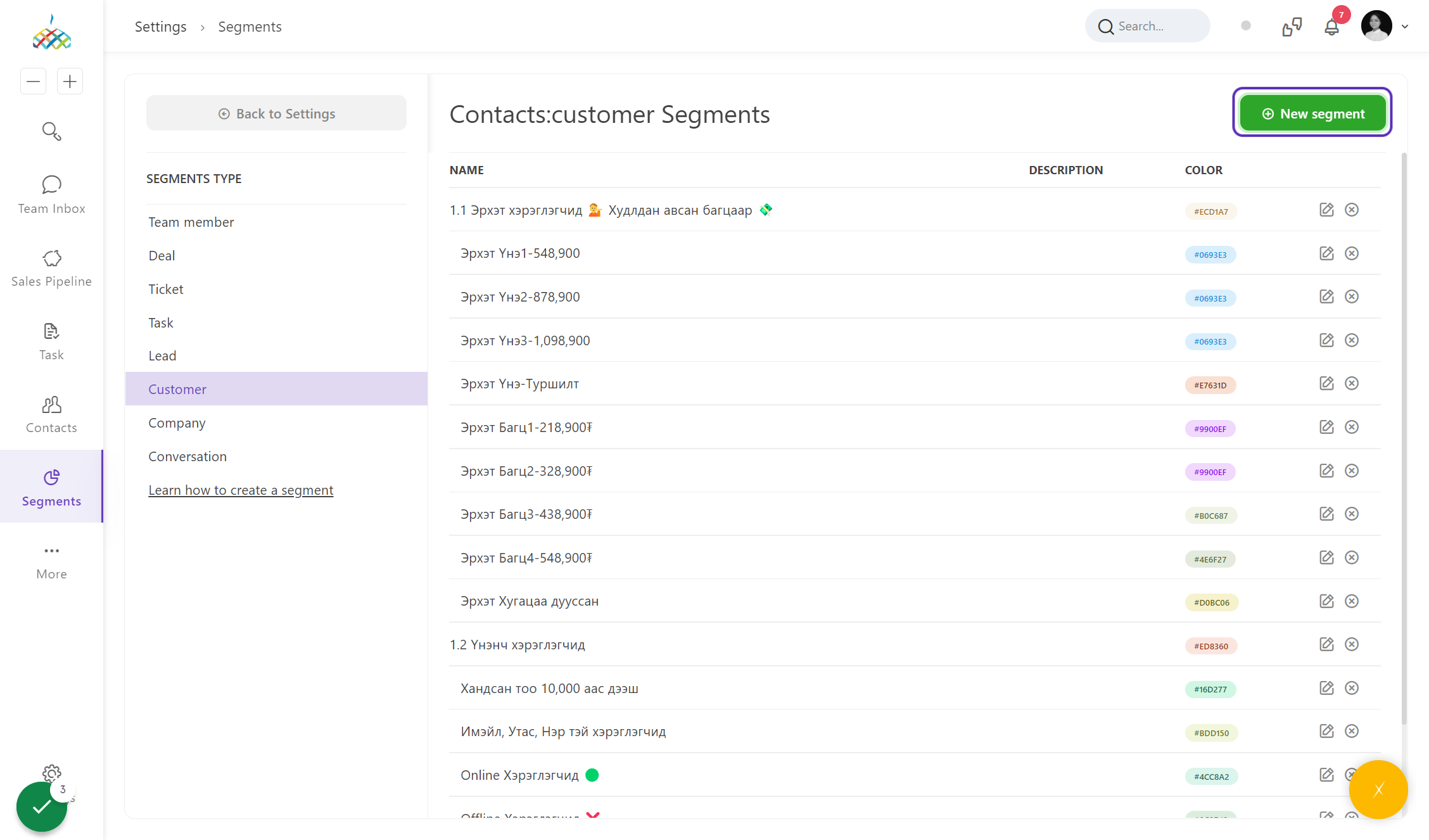 Step four. Give the segments a title.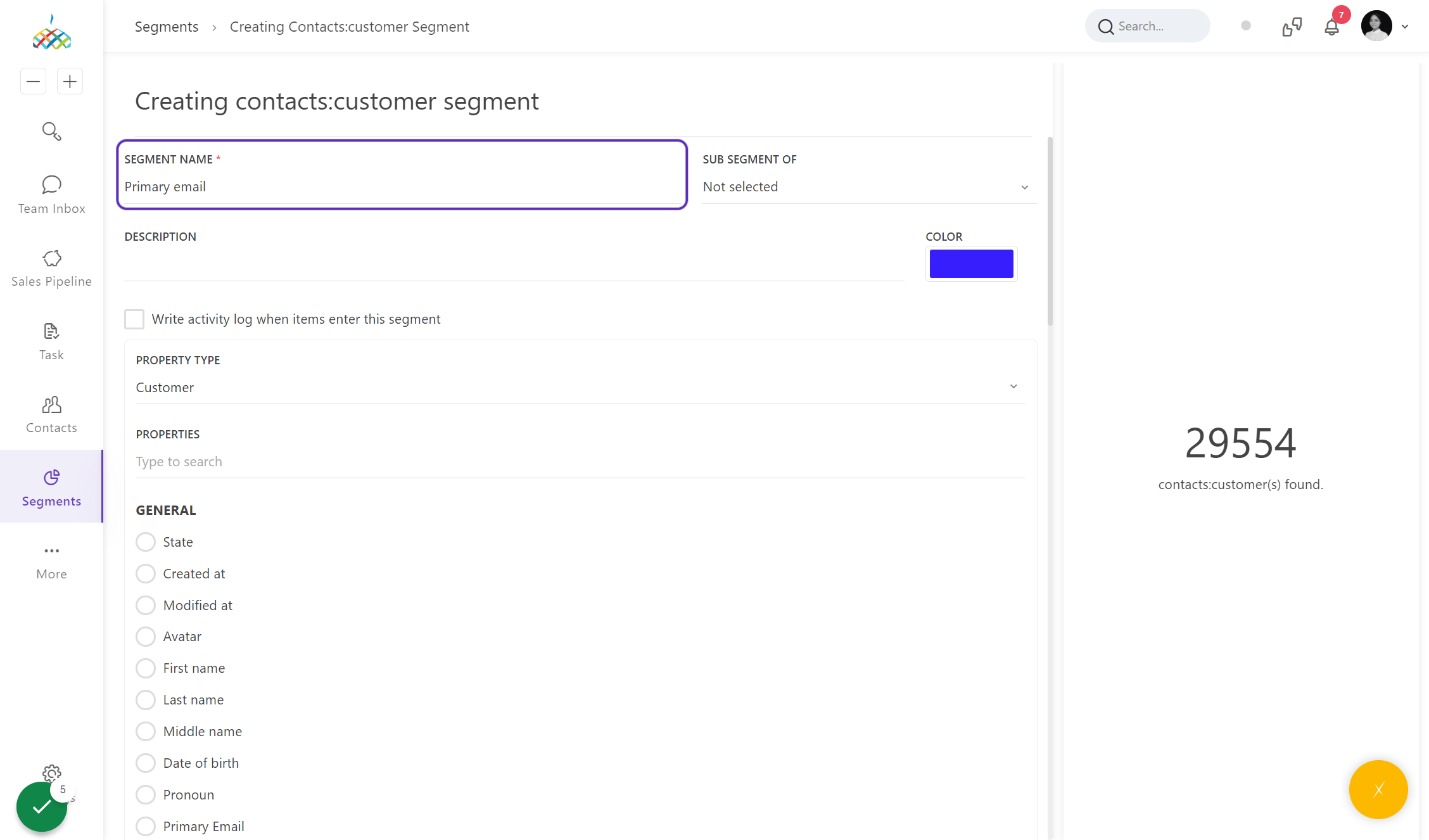 Step five. When creating a customer-related segment, select either Lead or Customer.
In the General section, you can do all the filtering for what type of segment you want to get.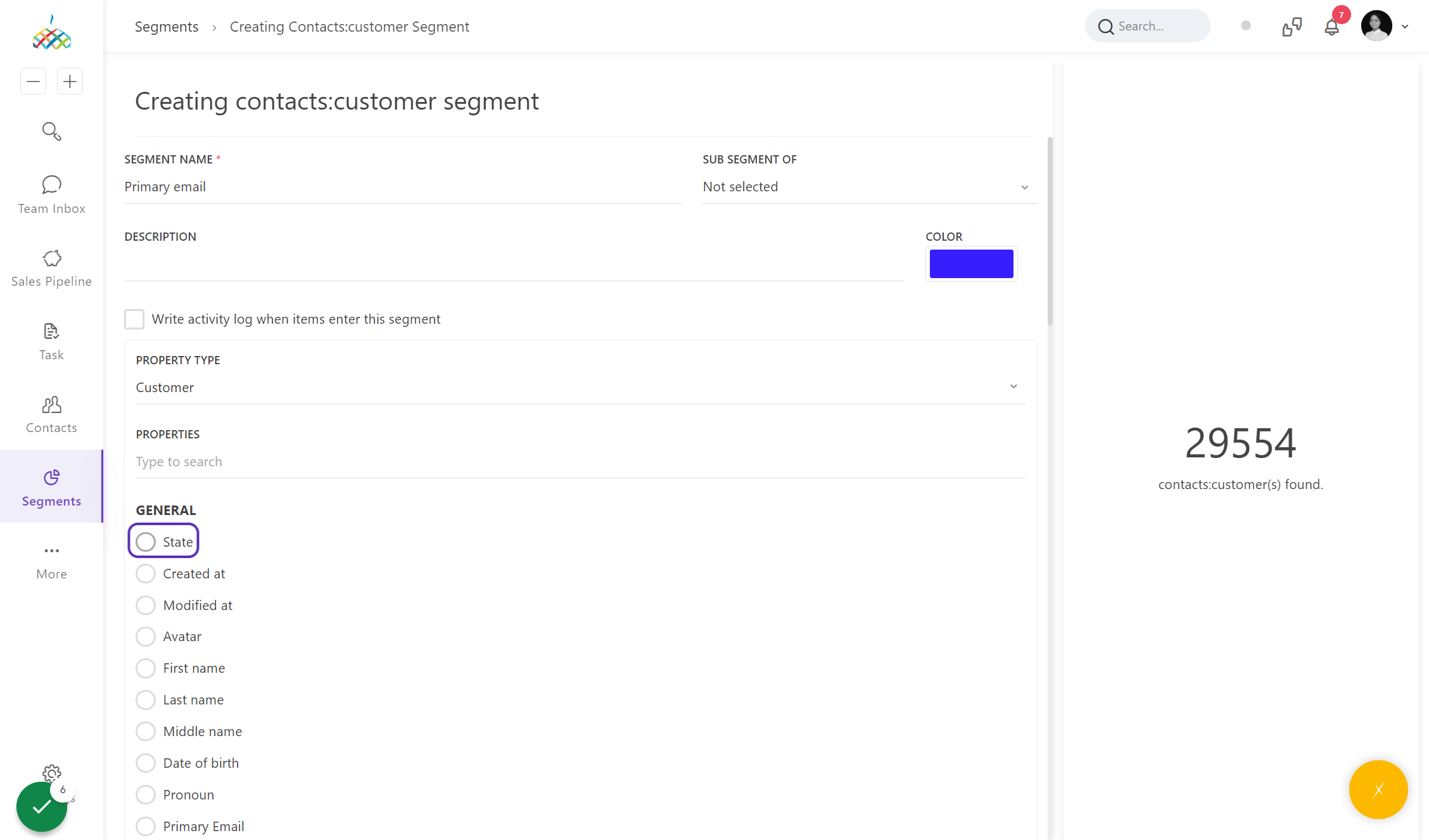 Step six. Enter the states in which the filter will work and click the Apply Filter button.
Equals - Filter in case of equal value.
Example: When the Contact user type is Customer, etc.
Contains - Filter if it contains any text value.
Example: If the user's phone number contains the number 9911, etc.
Is Set - Filter as long as it has any value.
Usually, as long as the field is filled in, it will be used a lot in filtering.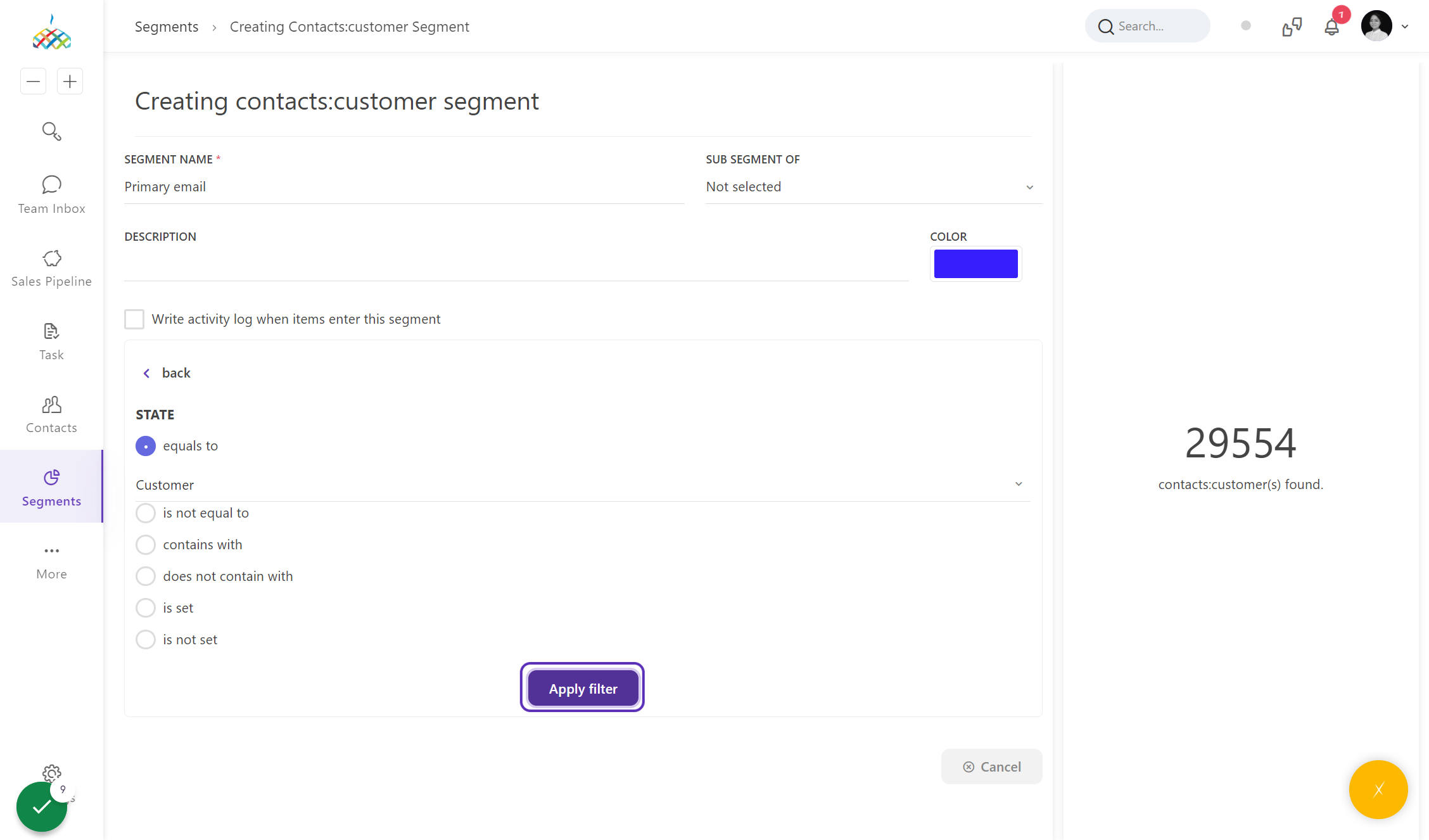 Step seven. If you want to add additional segment, click + Add Property.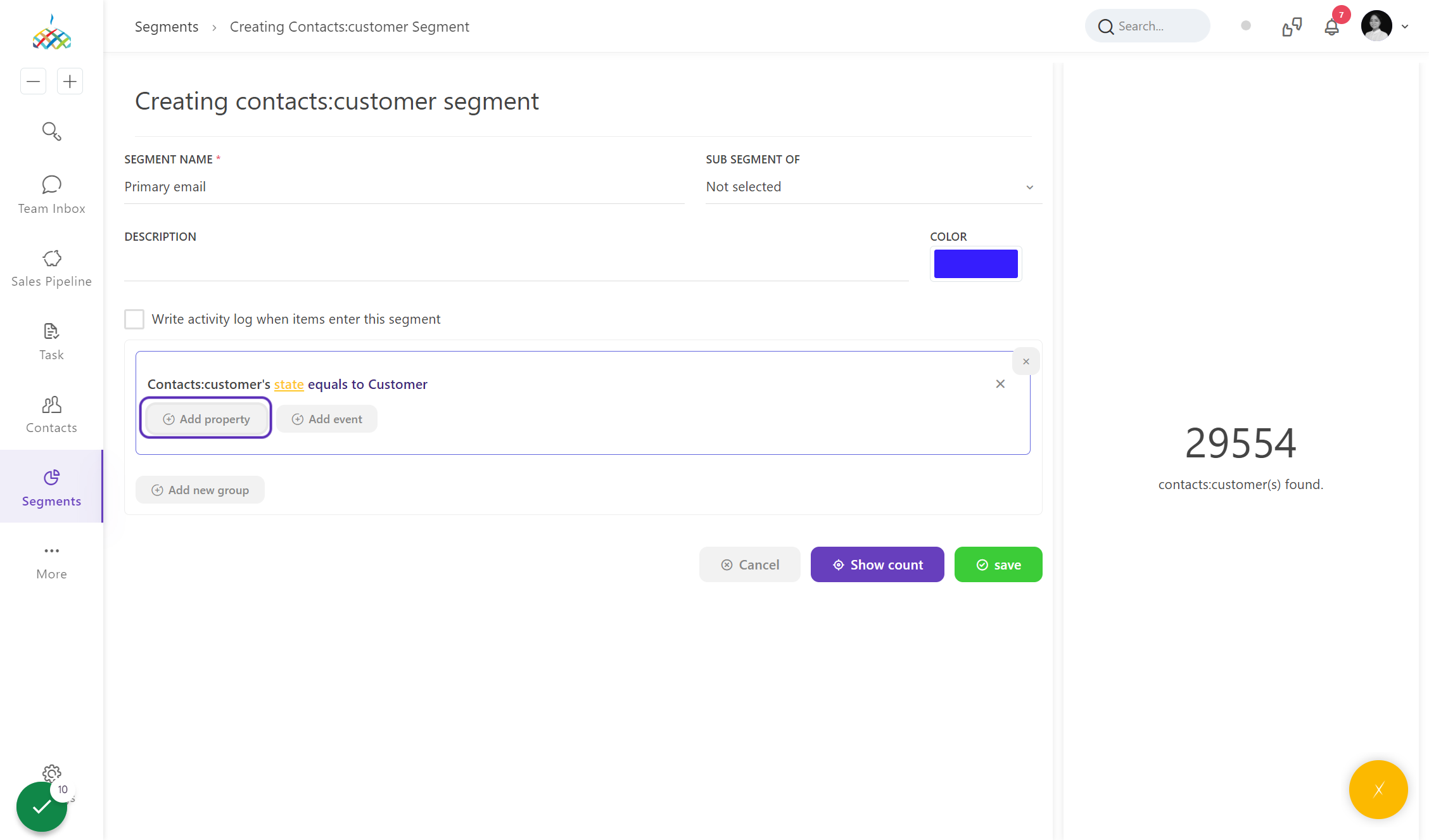 Step eight. Additional filters can be viewed with the following two options.
Or - If one of the 2 filters is obtained, the number of filtering users tends to increase.
And - Filtering the field containing both filters, the number of filtered data tends to be reduced.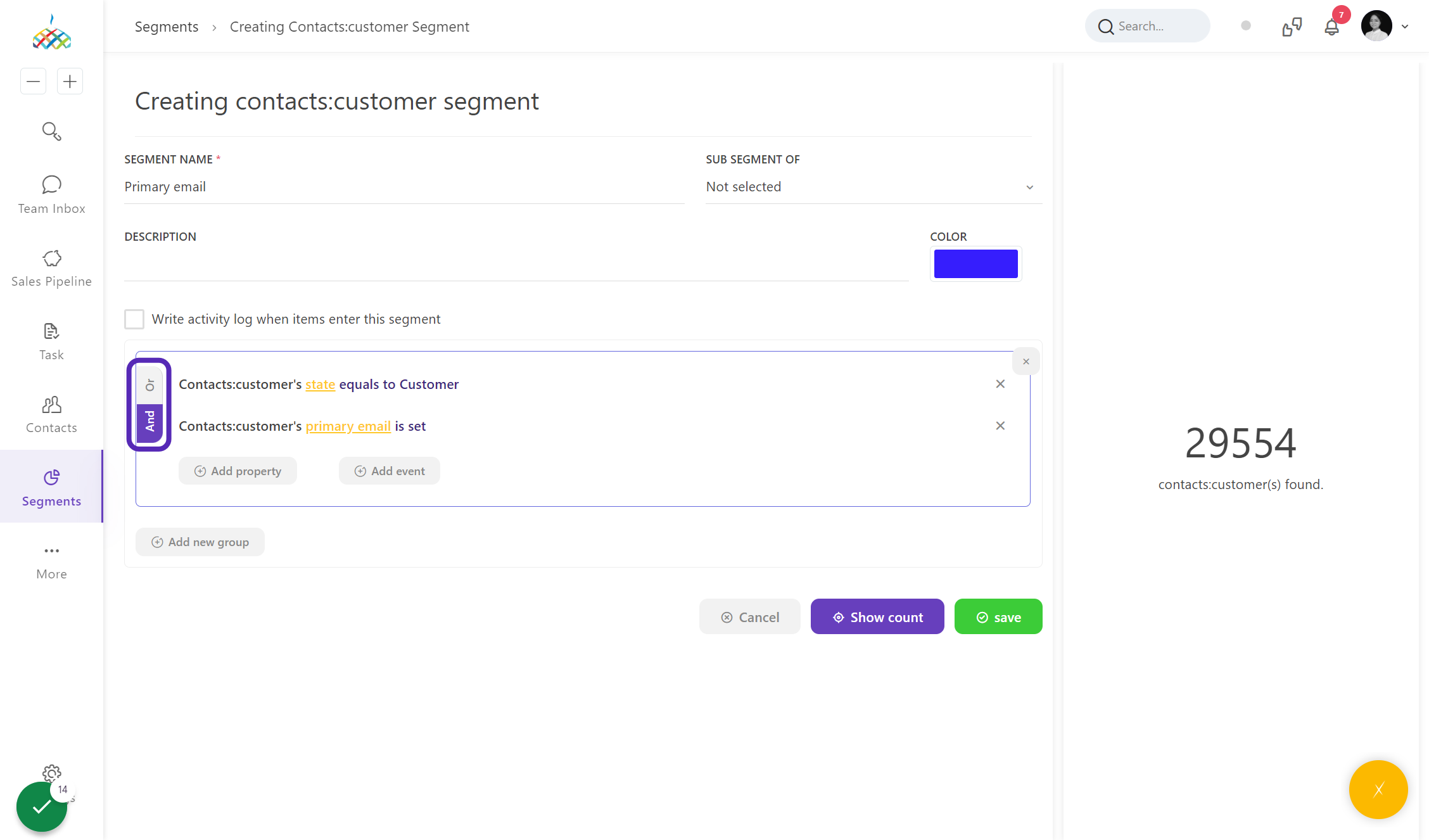 Step nine. After that, click Show Count to see the count, then click Save.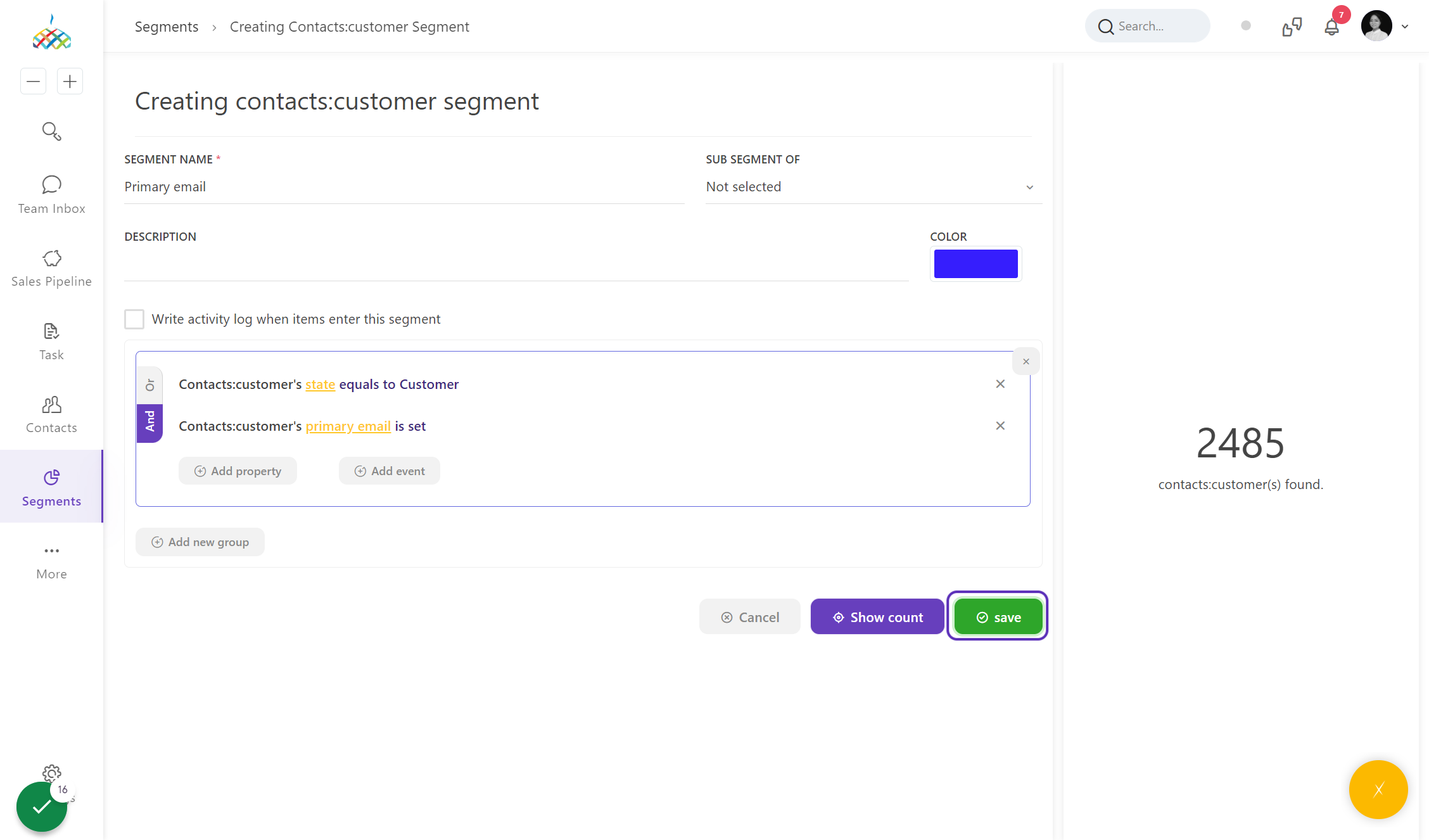 Step ten. Check the newly created segments.
Enter the created menu.
Click on the segment you created to make sure it is filtering correctly.
In this case, users with email addresses are correctly filtered.
✌️ Enjoy your journey with the Segment feature!