DESCRIPTION
erxes Report is a collaborative management dashboard that gives a visual overview of where things stand at a glance.
Compiling data from all sources on the erxes platform, looking at reports, making future-oriented conclusions based on those reports, and then strategizing where to direct your next marketing. This was originally done to get some data to count user data and inbox menu activity and is not fully integrated into all plugins. The report menu is currently able to view inbox, contact, task, ticket, and deal information.
BENEFITS
Get a bird's eye view in a snap
It equips you with the tools to create custom dashboards and track progress, timelines and budgets at a glance. Easily run reports from a high-level overview down to the very last detail.
Collaborate smartly across teams
Use data tools to smartly assign and prioritize tasks, share files, and see who is doing what anytime. Our customizable boards keep everyone synced and working towards the same goal.
Customize your own dashboard according to your wishlists
It can be structured however you wish to see your business overview.
HOW TO SET UP
The Report plugin is available at erxes marketplace for all users when you get started with erxes. It comes for free as it's one of the core plugins erxes provides.
⚙️ Self-hosted client, please go to the plugin installation documentation to install the Report plugin after installing the erxes XOS.
‍💻 SaaS clients, when you sign-up for erxes the Report plugin will be there already, so just go along with this guideline to get started with this plugin.
PLUGIN TUTORIAL
Step one. The Report can be found on the left-hand side of the screen when you enter erxes. By selecting the pin, you can place the sign on the plugin's bar visible.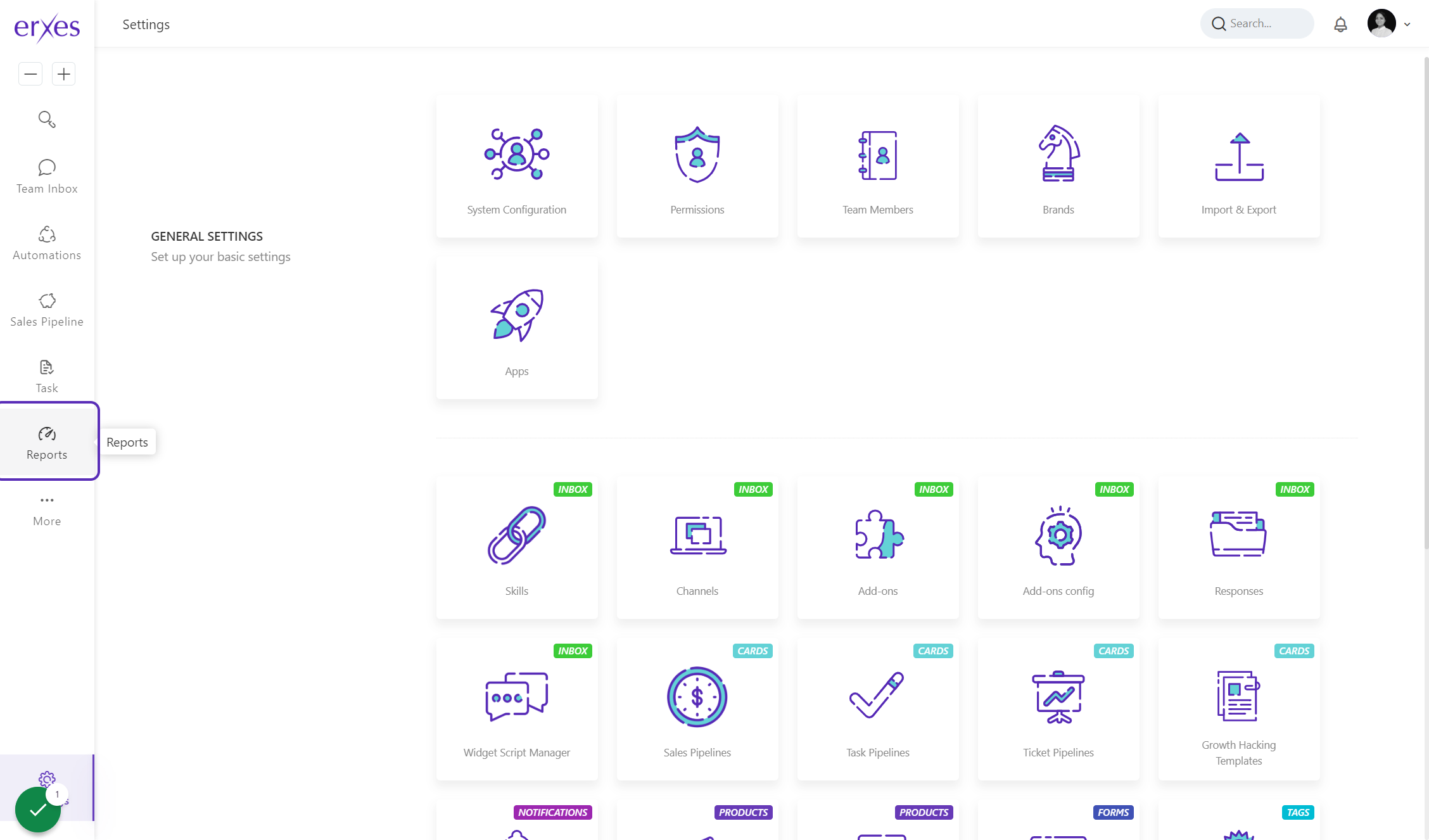 Step two. Create your dashboard by pressing the "Create dashboard" button on top right of the screen.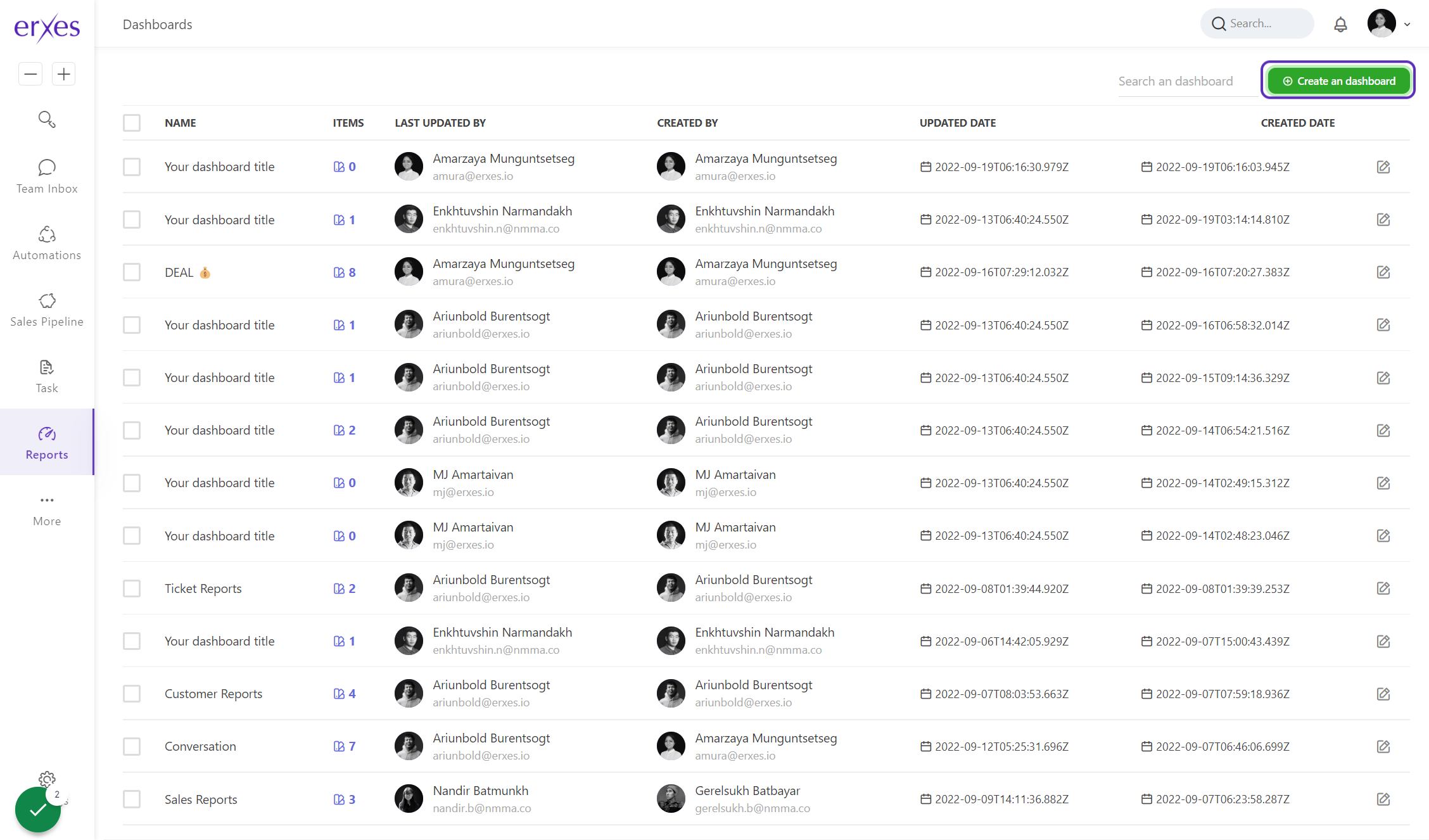 Step three. Report fields to be filled out.
Title - The name of your dashboard
Public / Private - Whether you wish the dashboard to be seen by the public or private
Add a chart - Insert chart
Step four. To create your chart.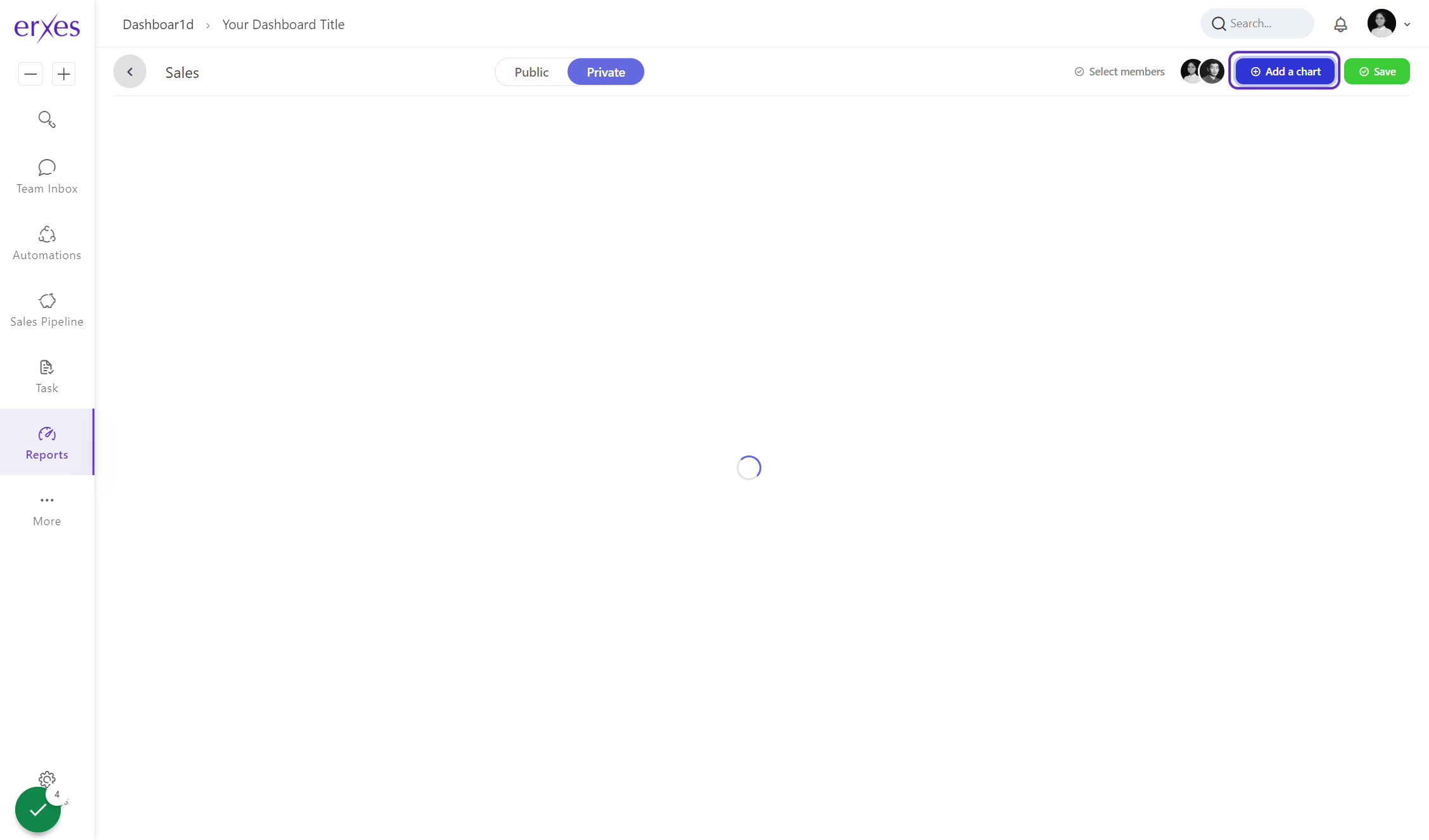 Step five. Please be noted the following when you're creating your chart.
Name: Name of the chart
Type: Type of the chart
Measure: Type of the measures
Time: Duration
Filter: If you would like to add more filter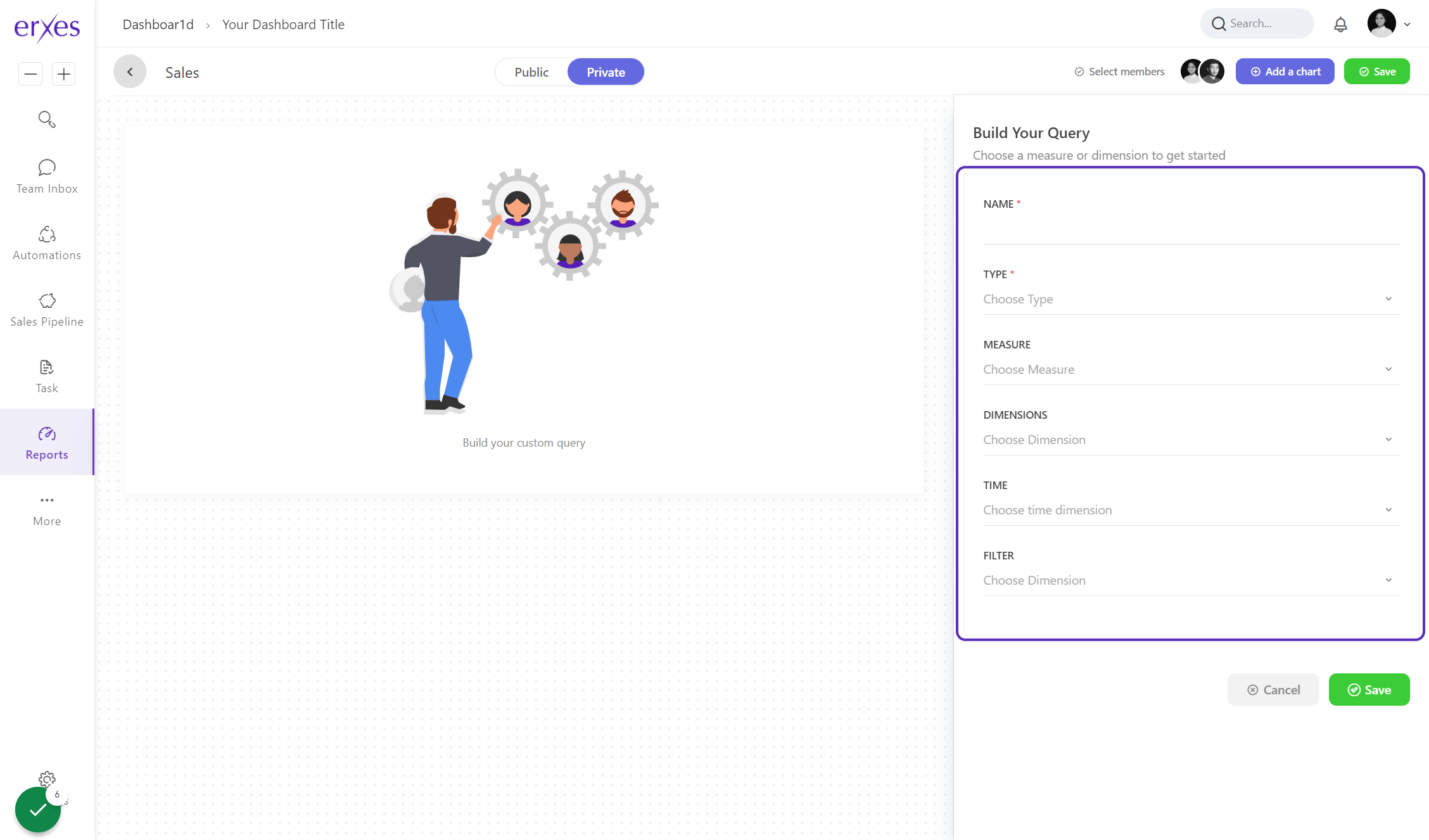 Step six. Type of the charts provided.
Customer
Deal
Conversations
Tasks
Tickets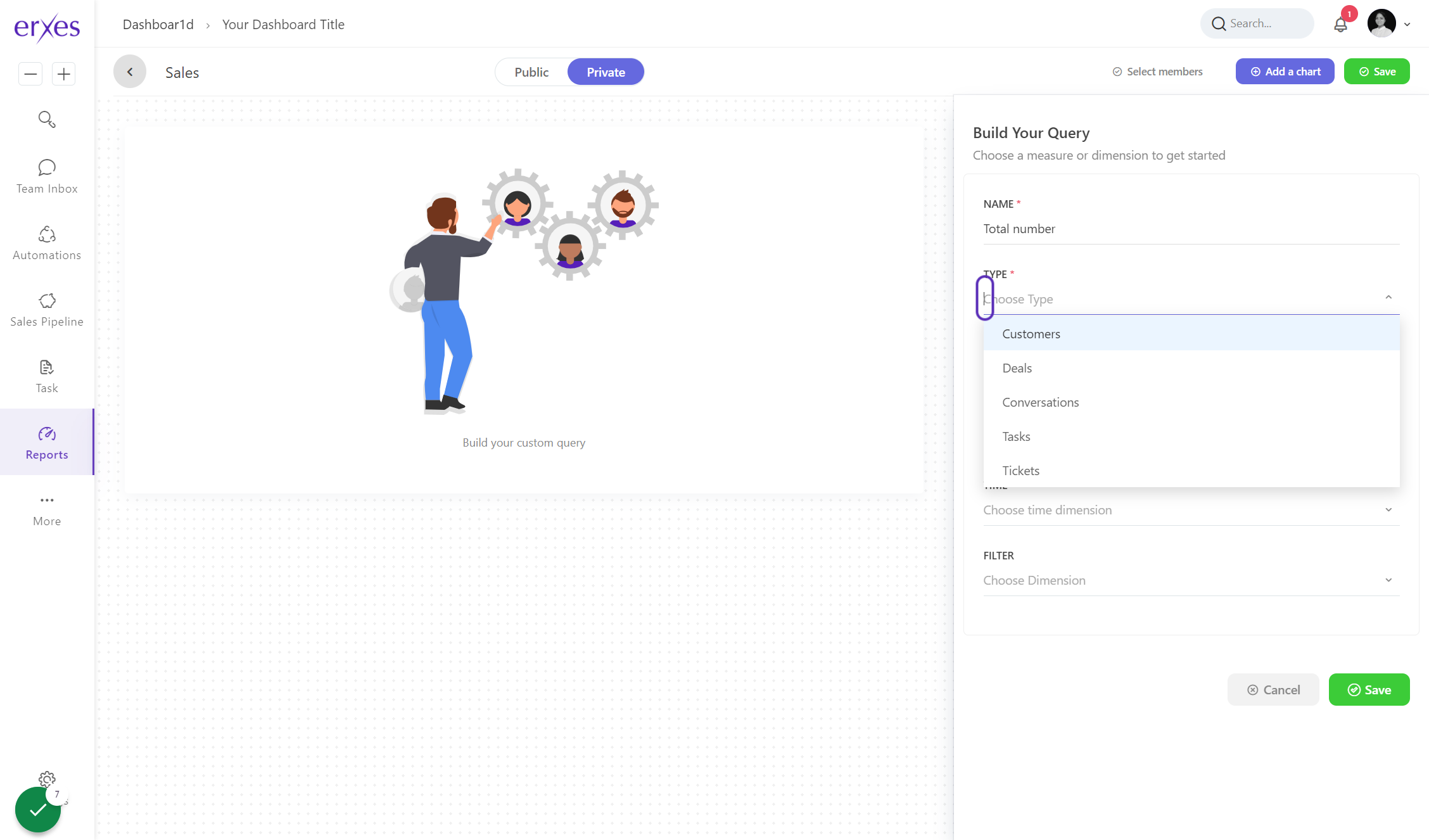 Step seven. Measures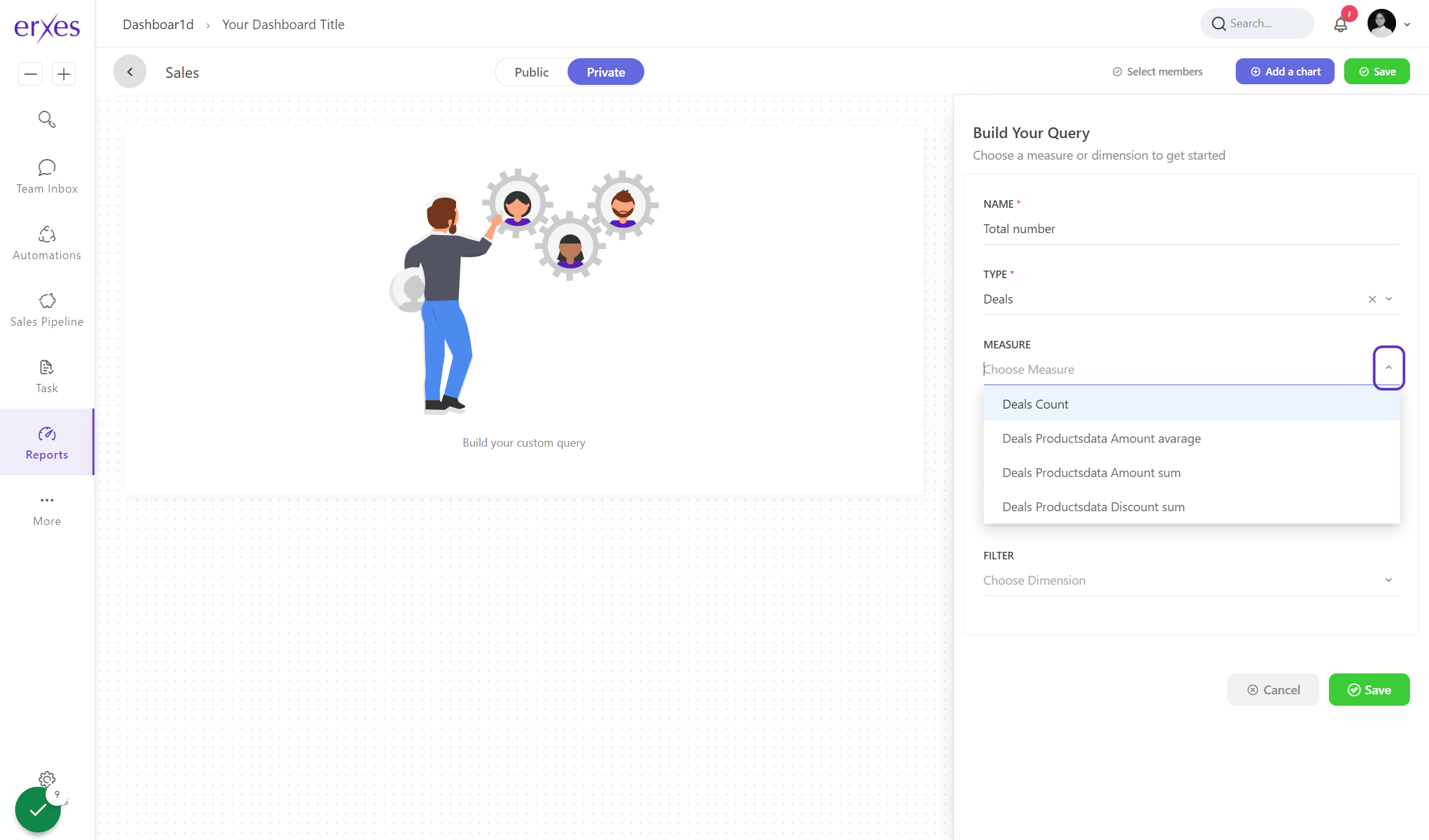 Step eight. Choose your view type from the Chart section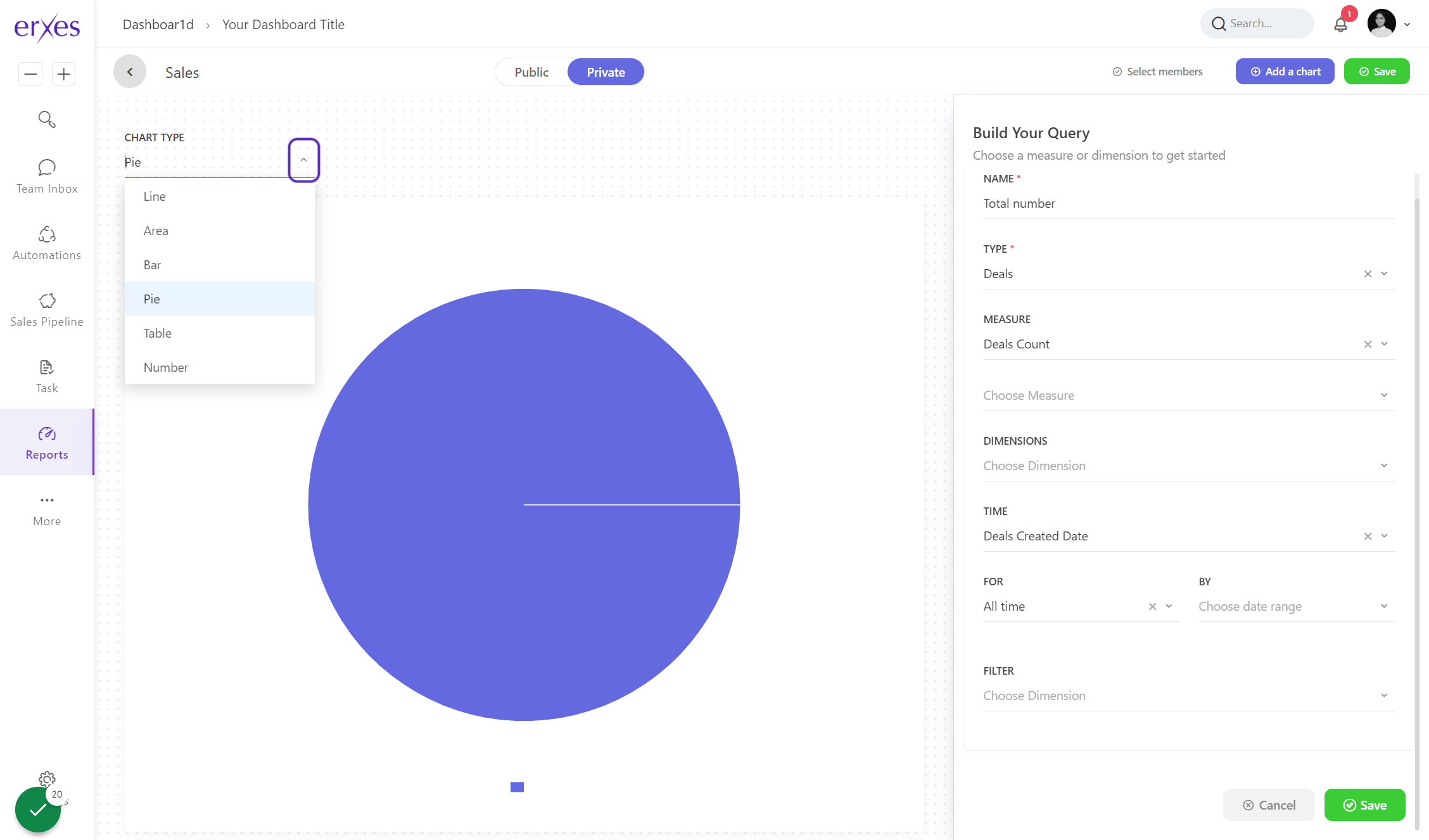 Step nine. Use the arrows in the lower right corner to resize as needed.