DESCRIPTION
As users at erxes, you can now write and leave notes within dedicated fields of some of the plugins, like Sales pipeline, Ticket, and Task Management as well EXM (Employee Experience Management). This plugin helps to make this possible. Share important information and mention team members to communicate within the organization. Internal notes are only visible internally to users and admins; they are not visible to the customer.
BENEFITS
With the Internal note plugin, you can make notes on the following plugins;
Inbox
Sales Pipeline
Ticket Management
Task Management
Automation
HOW TO SET UP
The Internal Note is available at erxes marketplace for all users when you get started with erxes. It comes with the Internal Note for free, as it's one of the core plugins erxes provides.
⚙️ Self-hosted client, please go to the plugin installation documentation to install the Booking plugin after installing the erxes XOS.
‍💻 SaaS clients, when you sign-up for the erxes, the Internal Note plugin, will be there already, so just follow this guideline to get started with this plugin.
PLUGIN TUTORIAL
Step one. When employees leave notes related to the conversation in the team's inbox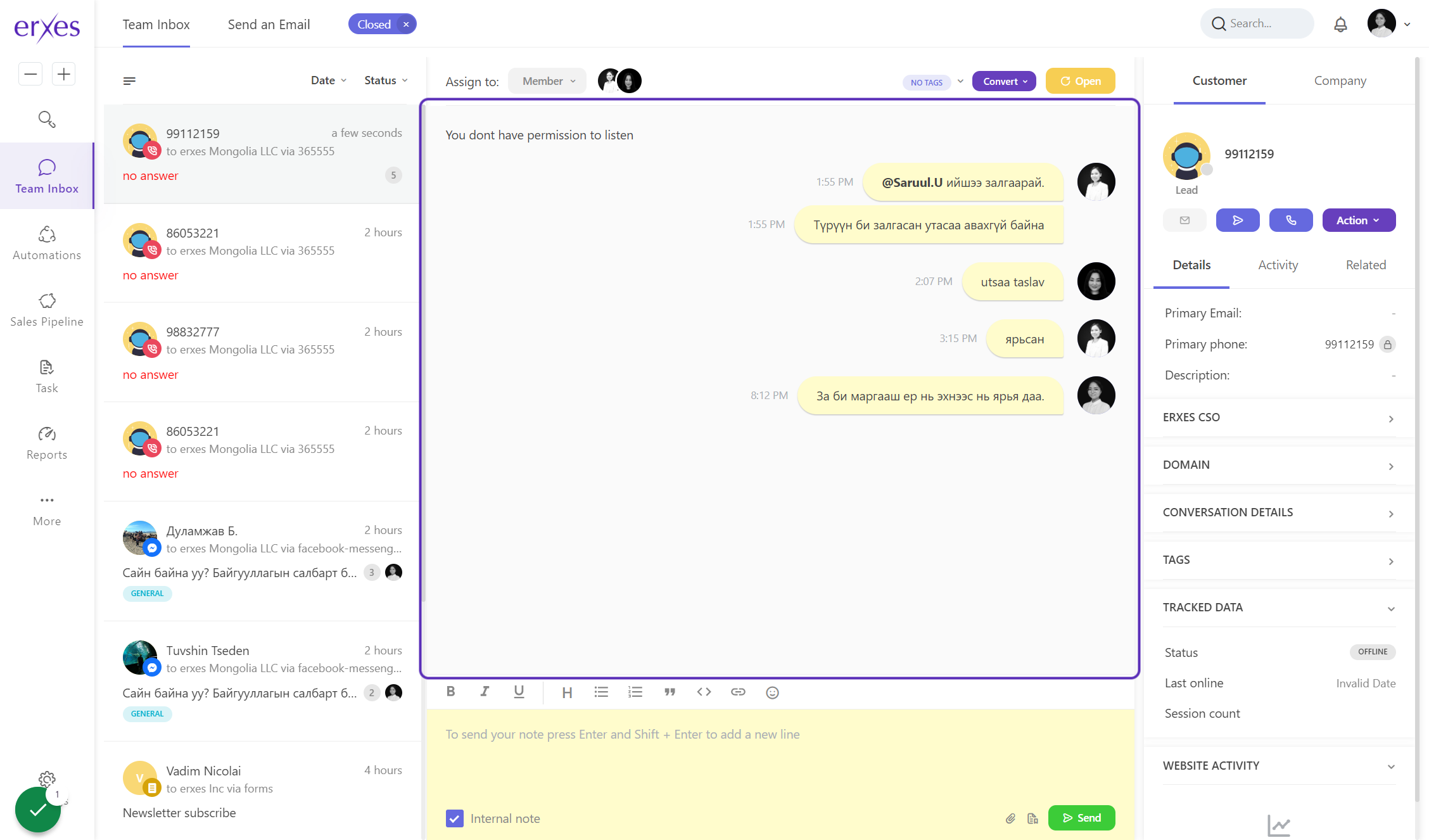 Step two. Write notes to users while working in the team inbox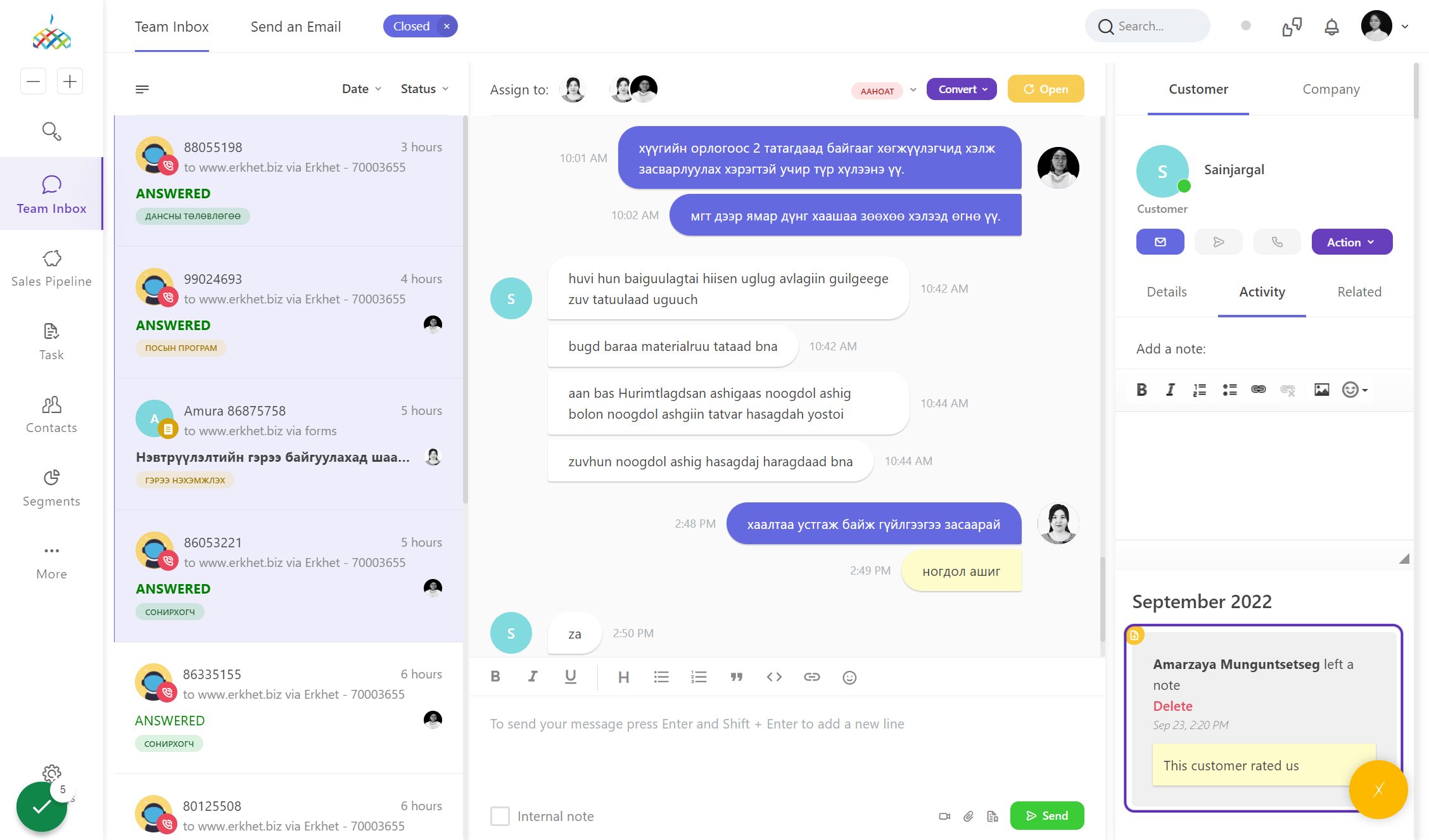 Step three. What is Internal Note?
An internal note is a note that allows a person or an internal team to leave information to their colleagues and themselves while working on a project. If a note is written, it appears on a yellow background.
Internal notes are used as follows.
Team members ask each other questions and exchange information
Leave a note for the next team member or time
Prevent information gaps
In order to maintain a good feedback loop of information exchange
Menus used
Card plugin /task, ticket, sales/
Inbox plugin
Contact plugin
Automation
Step four. When writing notes in the user window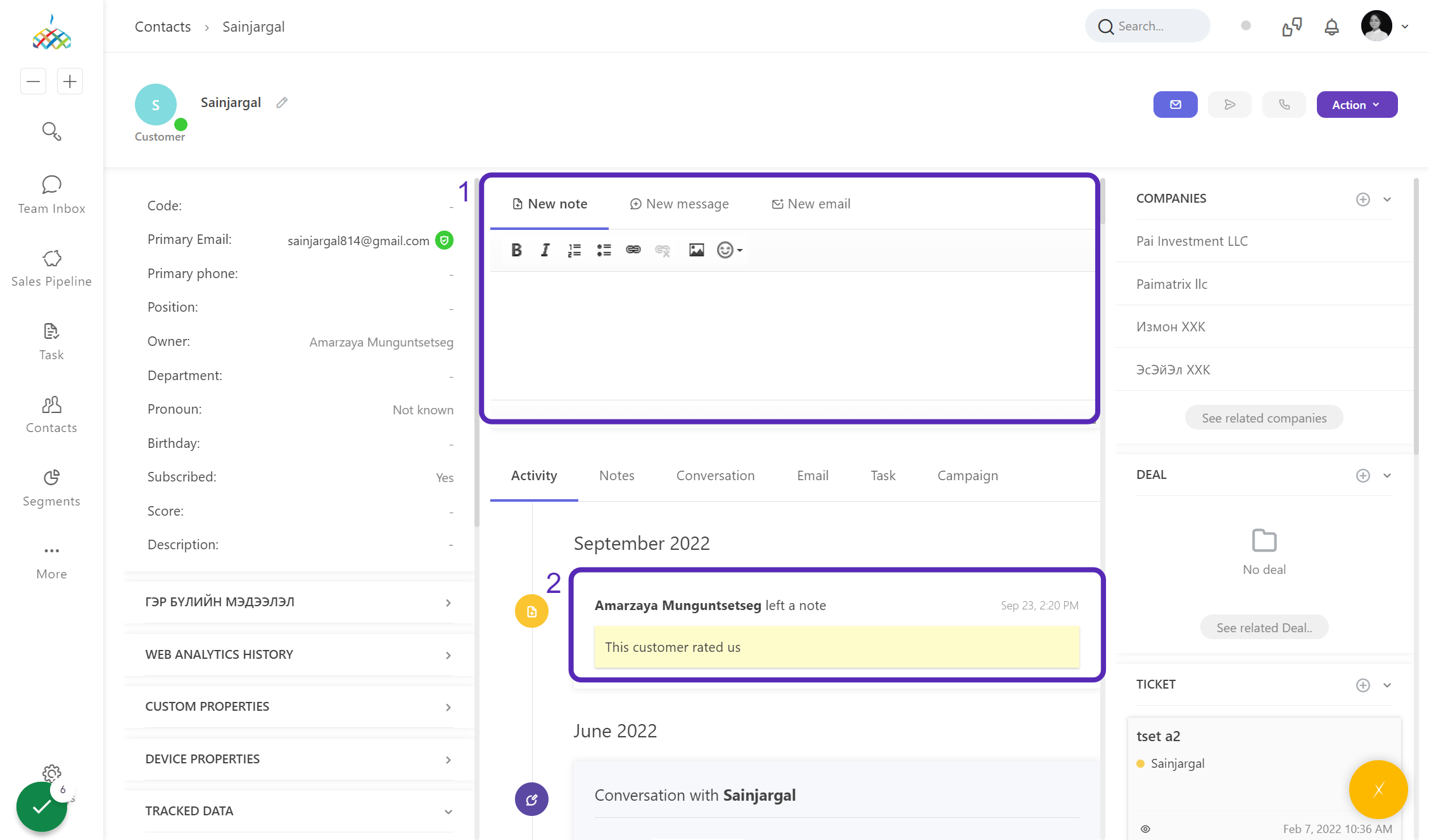 Step five. When switching from a user window to a dependent card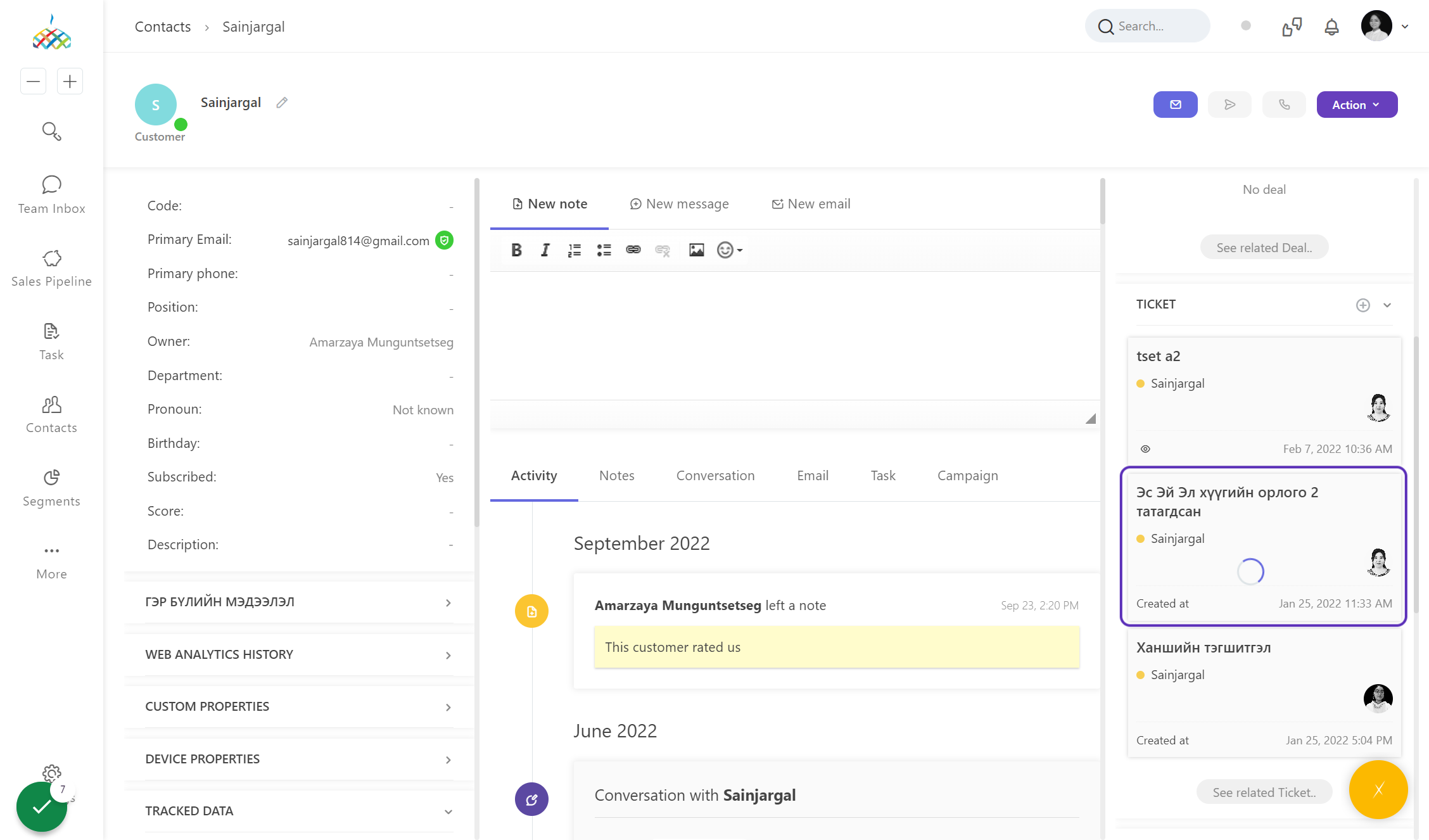 Step six. Write notes on work cards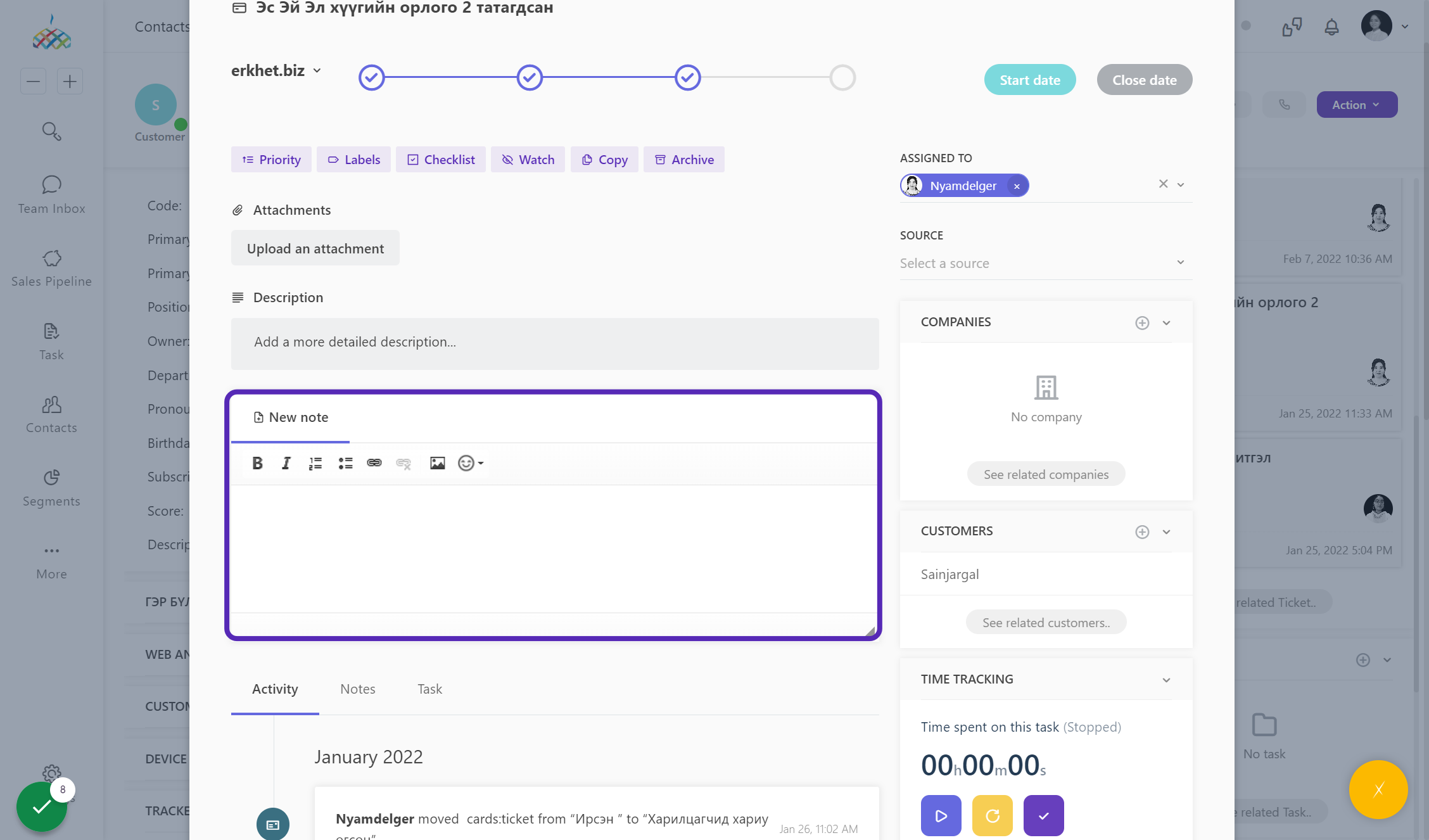 Step seven. Writes a note when leaving necessary information for the next person in an automation trigger or action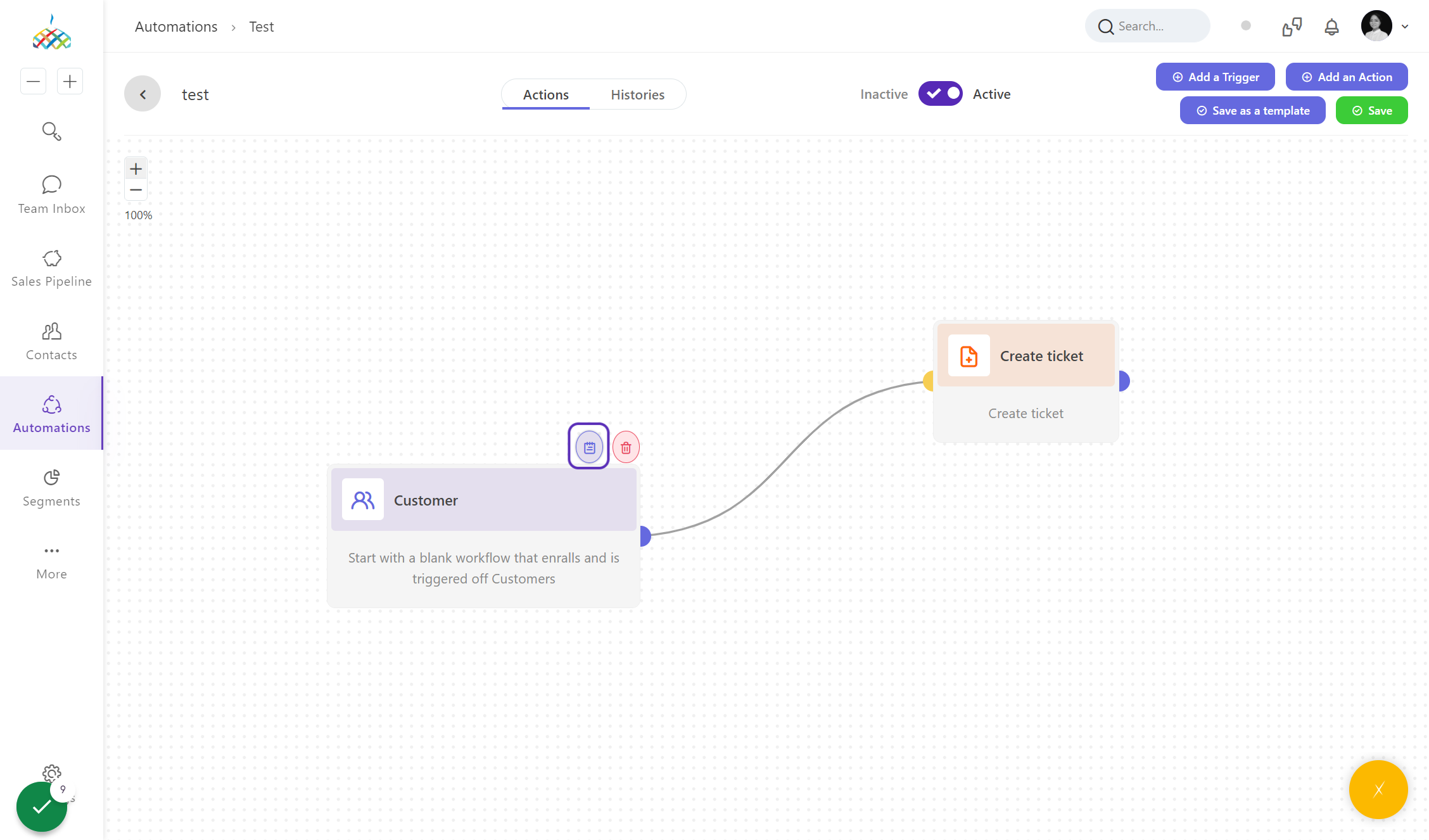 Step eight. When the automation notes appear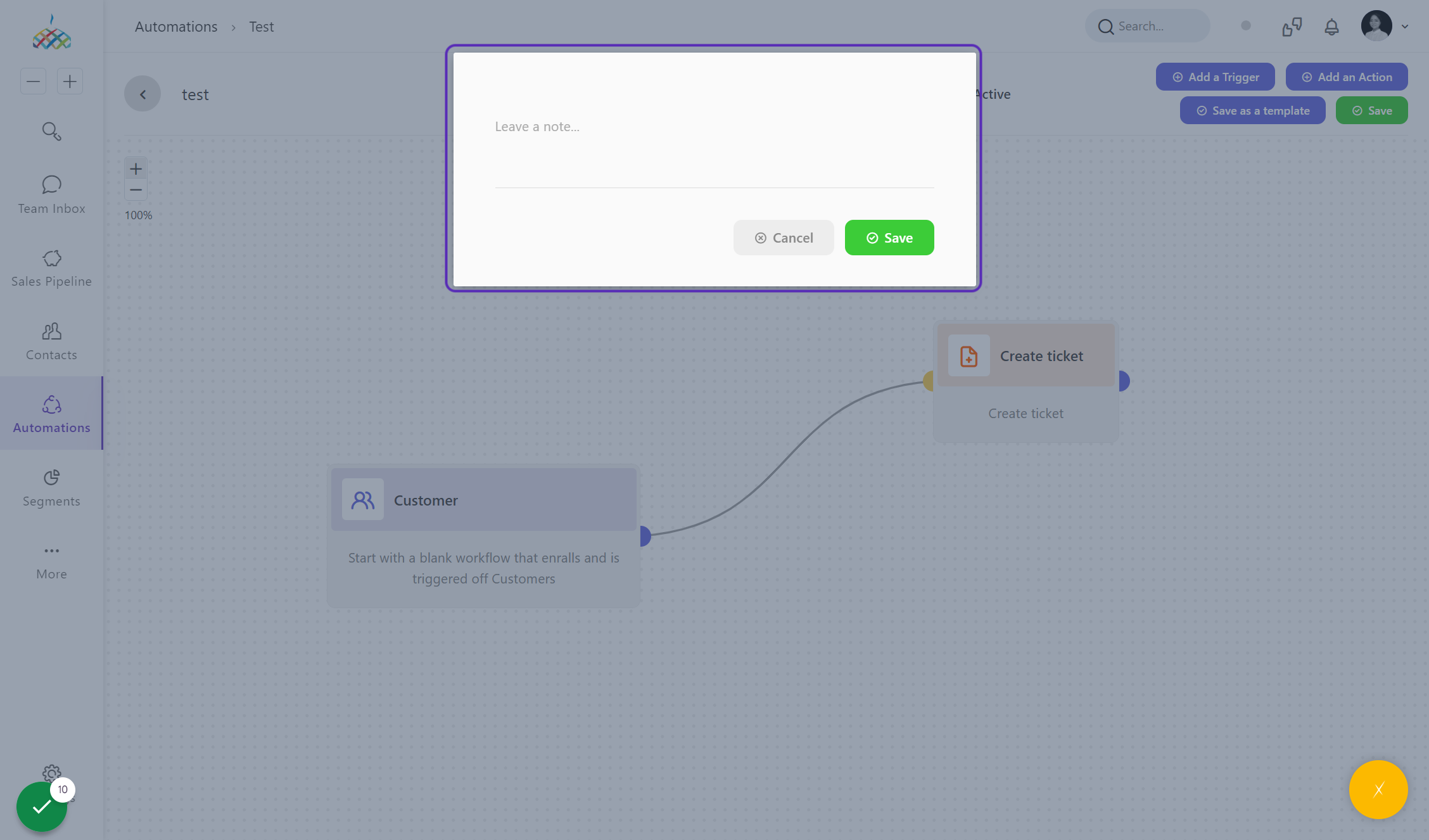 Step nine. Relevant notes can also be written on that team member's Cover photo.