DESCRIPTION
E-Barimt allowed customers to register their receipts onto the online receipt registration system and get back a particular portion of their tax payment through incentives and lottery prizes. GTA has started to implement the "E-BARIMT'' system, which meets international standards, from January 01, 2016.
Unlike other taxes, the VAT is paid by the end-user of the product and service but collected by businesses on behalf of the Government. With the conversion from paper receipts to online receipts, it became easier for entities to report to the tax system and created an opportunity to reduce stress related to tax reporting.
BENEFITS
The system is popular among citizens and businesses, and it is effective, transparent, and user-friendly. There are several strong financial incentives to why you should use this system:
Receive in exchange up to 20% of the VAT amount (10%)
Every registered receipt also serves as a lottery ticket, where the winners are announced every month live through a television channel.
Taxpayers can track how much VAT they have paid and how much they are entitled to redeem.
E-Barimt has a well-developed mobile application, which facilitates the complex steps and provides systematic information to public entities.
Connected 37,045 Cash Register POS machines into the system, and the official receipt is allocated for non-cash transactions with all bank cards such as Social pay, QPay, or cards.
Now, it is transferred to Automated registration of VAT receipts for citizens' purchases and developed a technological solution for issuing paperless electronic receipts.
The big data generated through the system could be used for the greater good (through a better understanding of the basket that makes up the CPI, for instance) and, from a user perspective, could allow for budgeting app add-ons.
ebarimt2.0 was introduced on May 6, 2019, based on the comments and complaints received from citizens and advanced technological innovation. Regarding the ebarimt2.0 version:
Chatbot 24/7 service based on Facebook Messenger
Fully accessible and can be used offline
Capability to reset the password by registered mobile number and email
Entering the system without entering the password by scanning the QR code Notifications of refunds, raffles, and updates.
Bonus amounts are now viewed for each receipt. "NOT SENT" status and complaints can be submitted through the mobile application
Payment of public services in 1-3 minutes
Using the EBarimt application, citizens can get four types of social welfare services in their current accounts without having to go to the bank in person and without wasting time

Retirement pay
Financial aid for mothers with I and II birth degrees
Allowance for pregnant mothers
Children allowance for children aged 0-3 years
Ebarimt Config is a plugin that configures Ebarmint output when moving a card to the sales field. Designed for Mongolian users only, you can use the receipt process to automatically enter transcations on the Mongolian Ebarmit tax site.
In addition, if you want to use it in combination with a finacial program for deducting products from the program, and to view balances, the plugin works by connecting to the right finacial program.
Ebarimt Plugin View, Document printing/copying
There are 2 types of users available
End user.
Organization.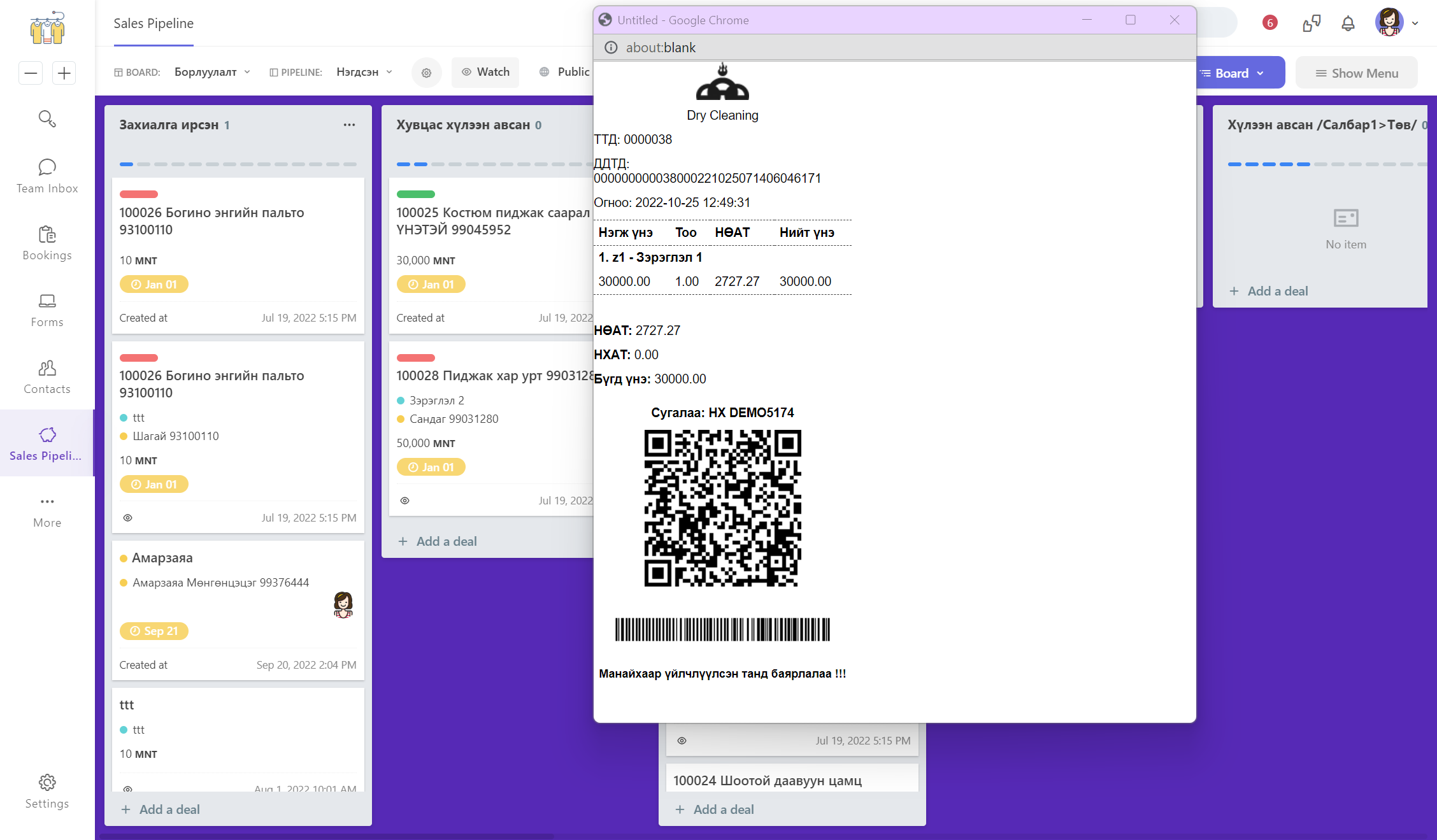 Step1. Ebarimt config section of the Settings menu is where your able to adjust settings.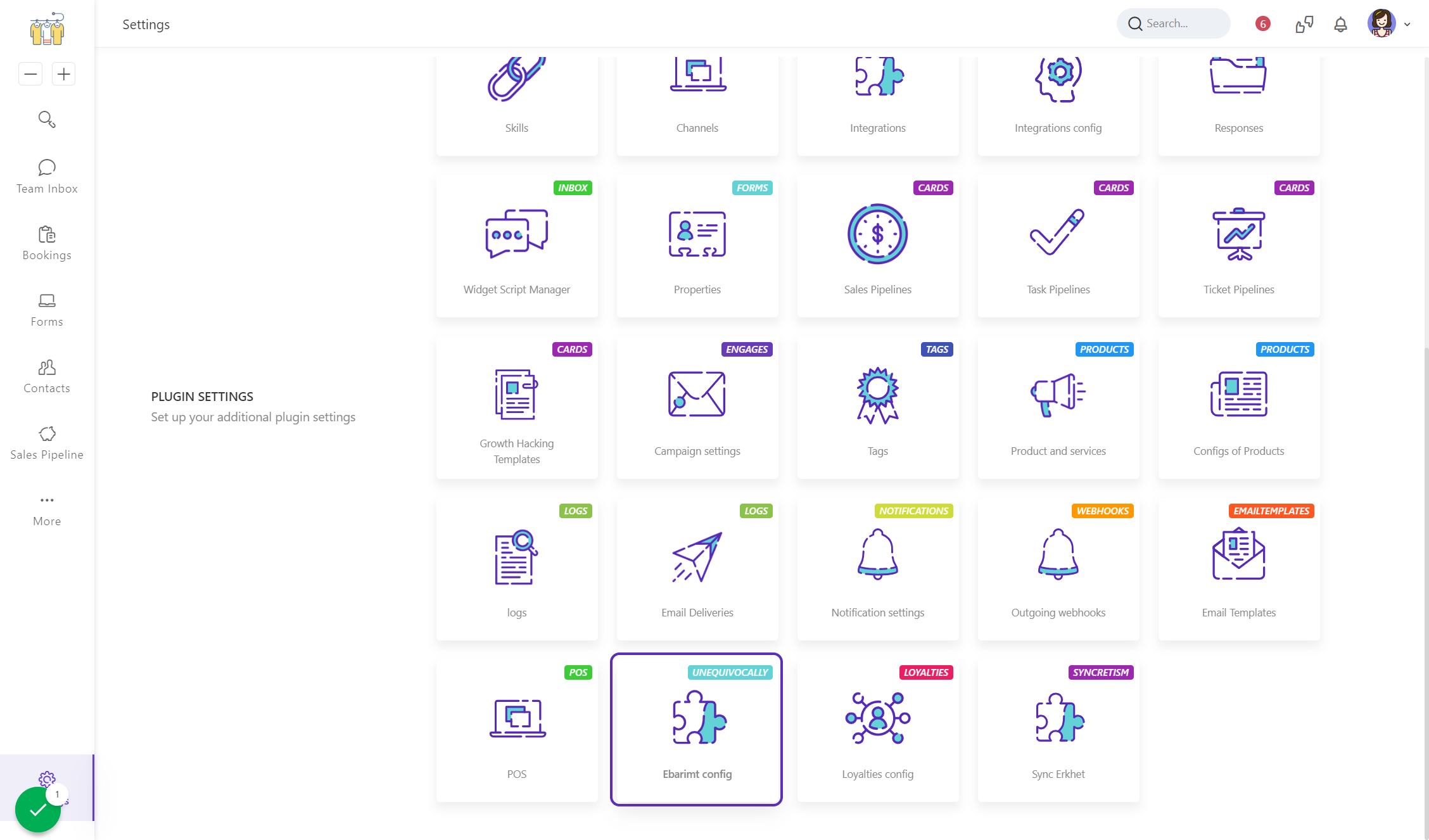 Step 2. 3 Settings available
General Config.
Stage in Ebarimt Config.
Stage in Return Ebarimt config.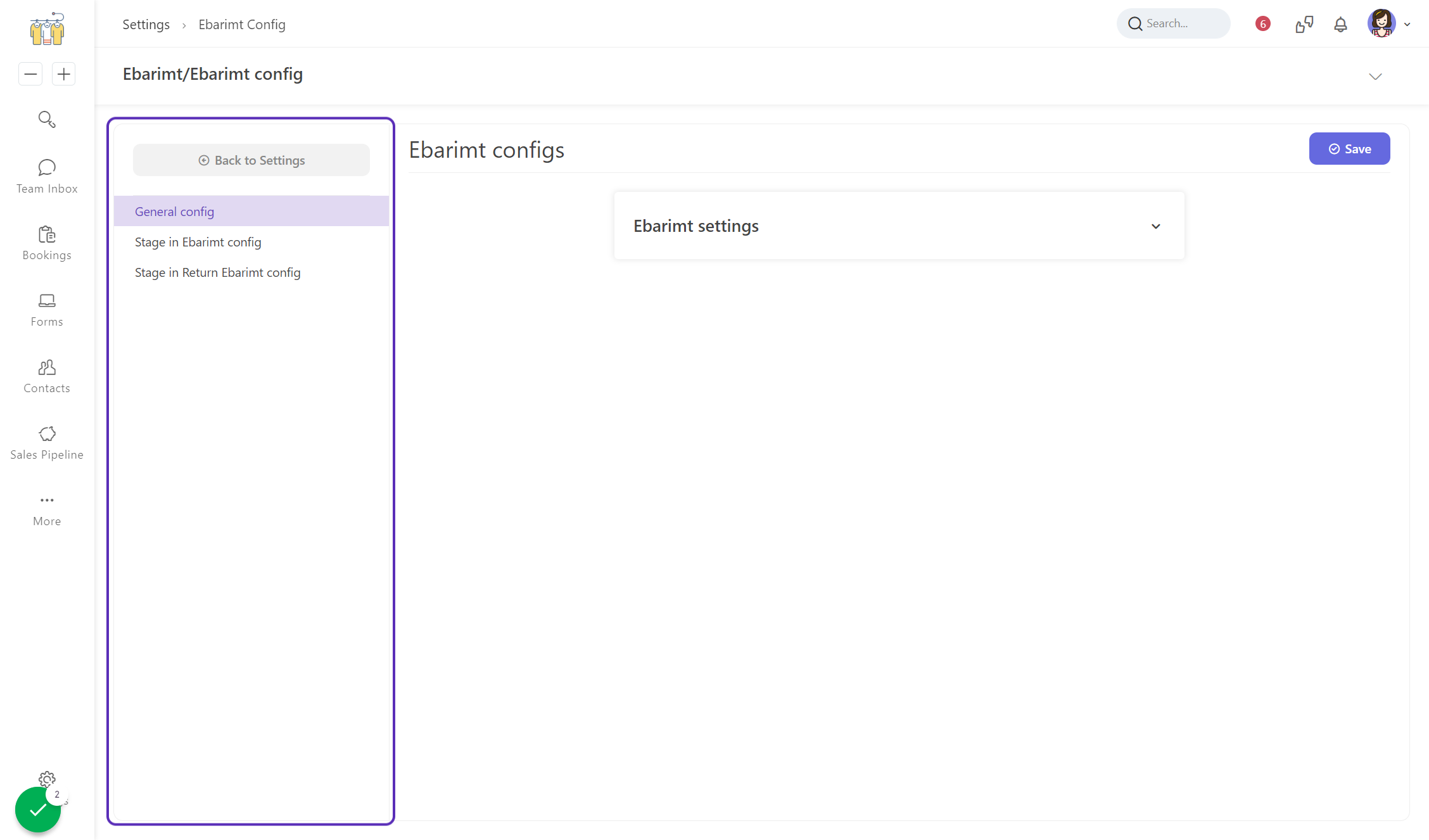 Step 3. General Config Settings
Company Name: Enter the name of the Organization.
Ebarimt URL:https://ebarimt.erkhet.biz/
Check Company URL:https://ebarimt.erkhet.biz/getcompany.
The above 2 URLS are fixed.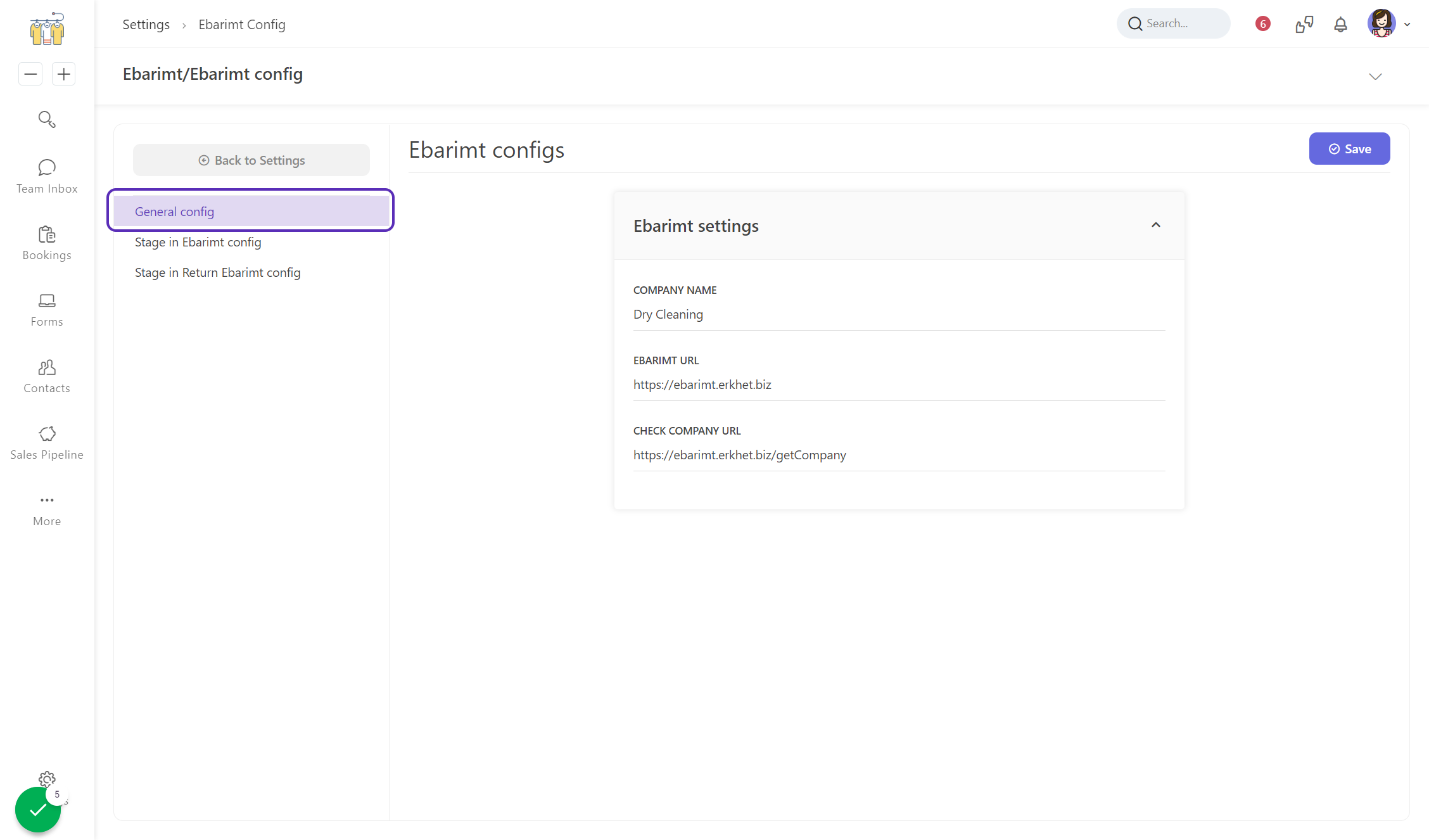 Step 4. Stage in Ebarimt config settings, exter the exact ebarimt field information
Stage:Ebarimt Exit Stage
Username:
Provice/District
CompanyLD
Vatpercent
Defaultscode
Htts://ebarimt.mn/img/buteegdehuun%20uilchilgeenii%20negdsen%20angilal.pdf
Has vat: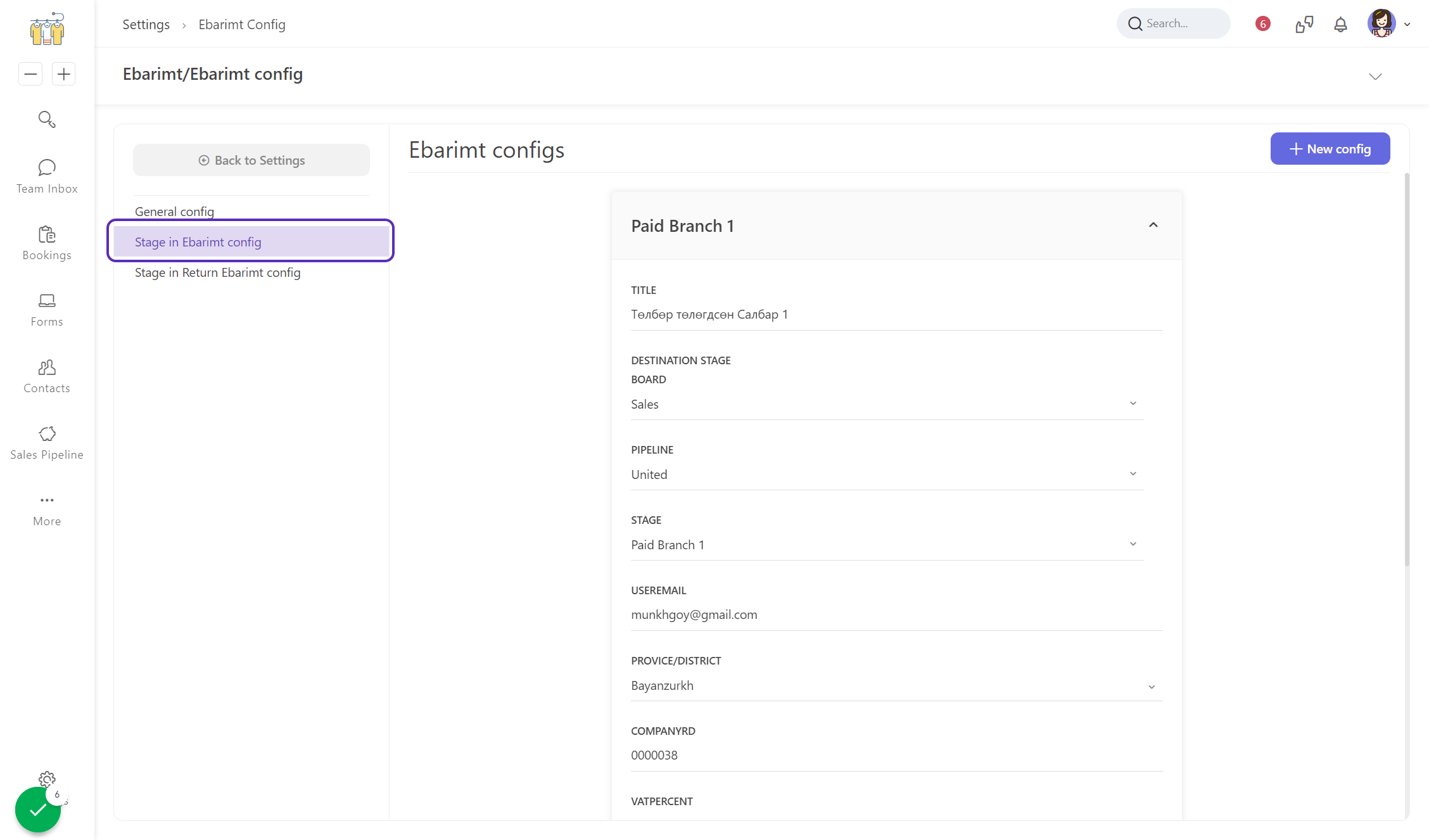 Step 5. Return Ebarimt config: Enter the steps to return to Ebarimt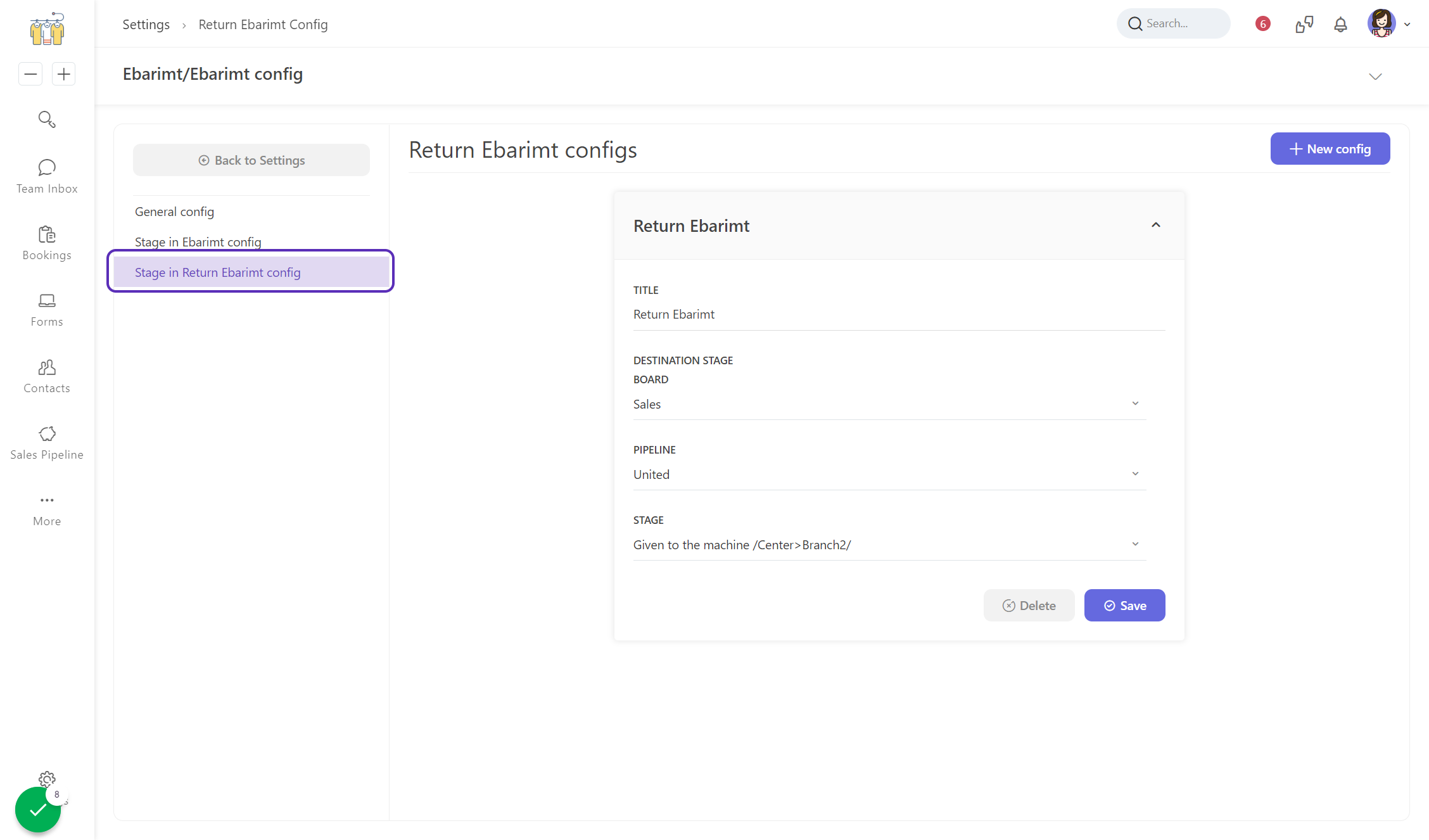 Step 6. When you enter the sale and move it to the exit stage, a receipt will appear.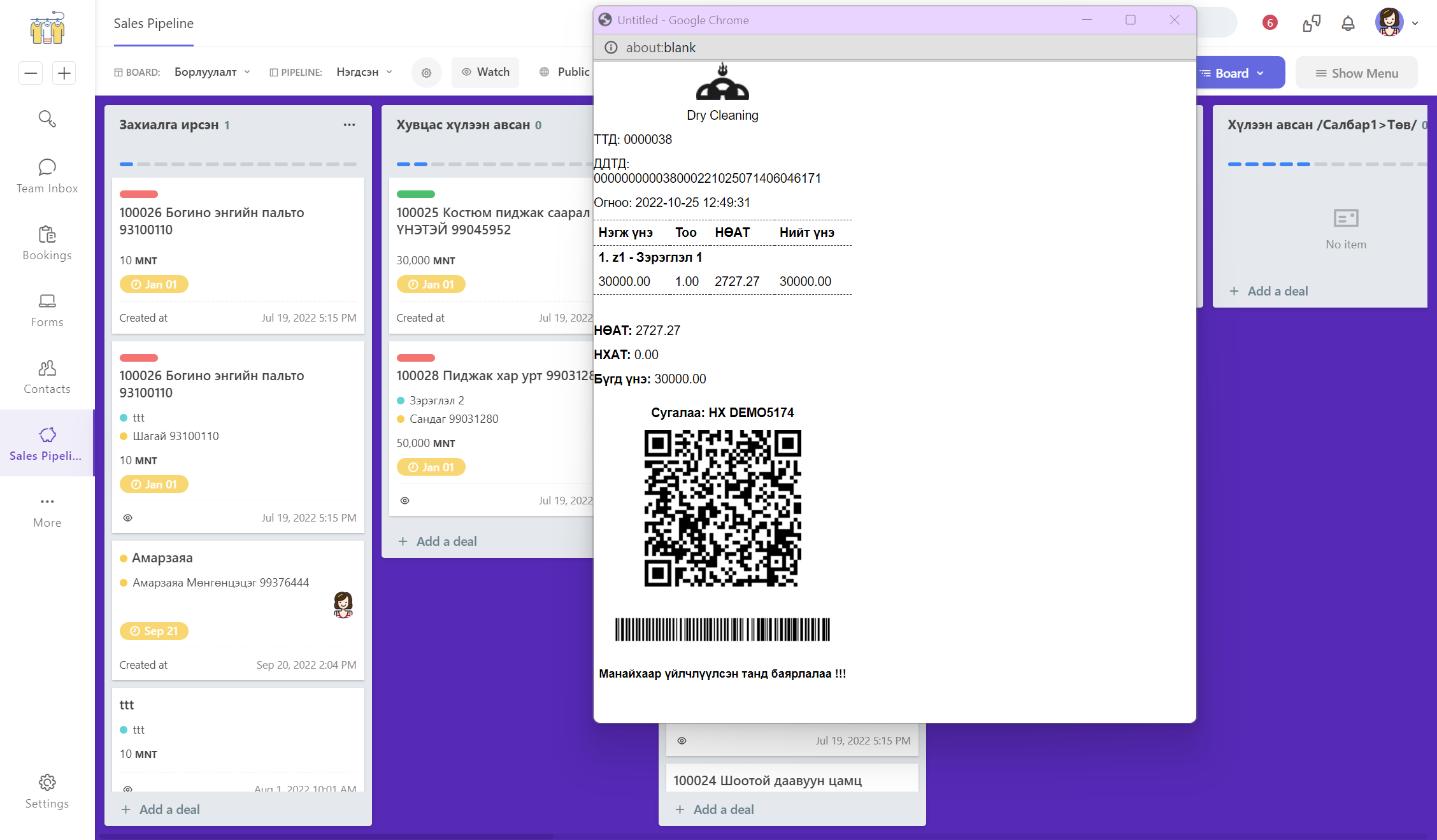 Step 6. View total e-commerce sales
Click more to enter Put Respones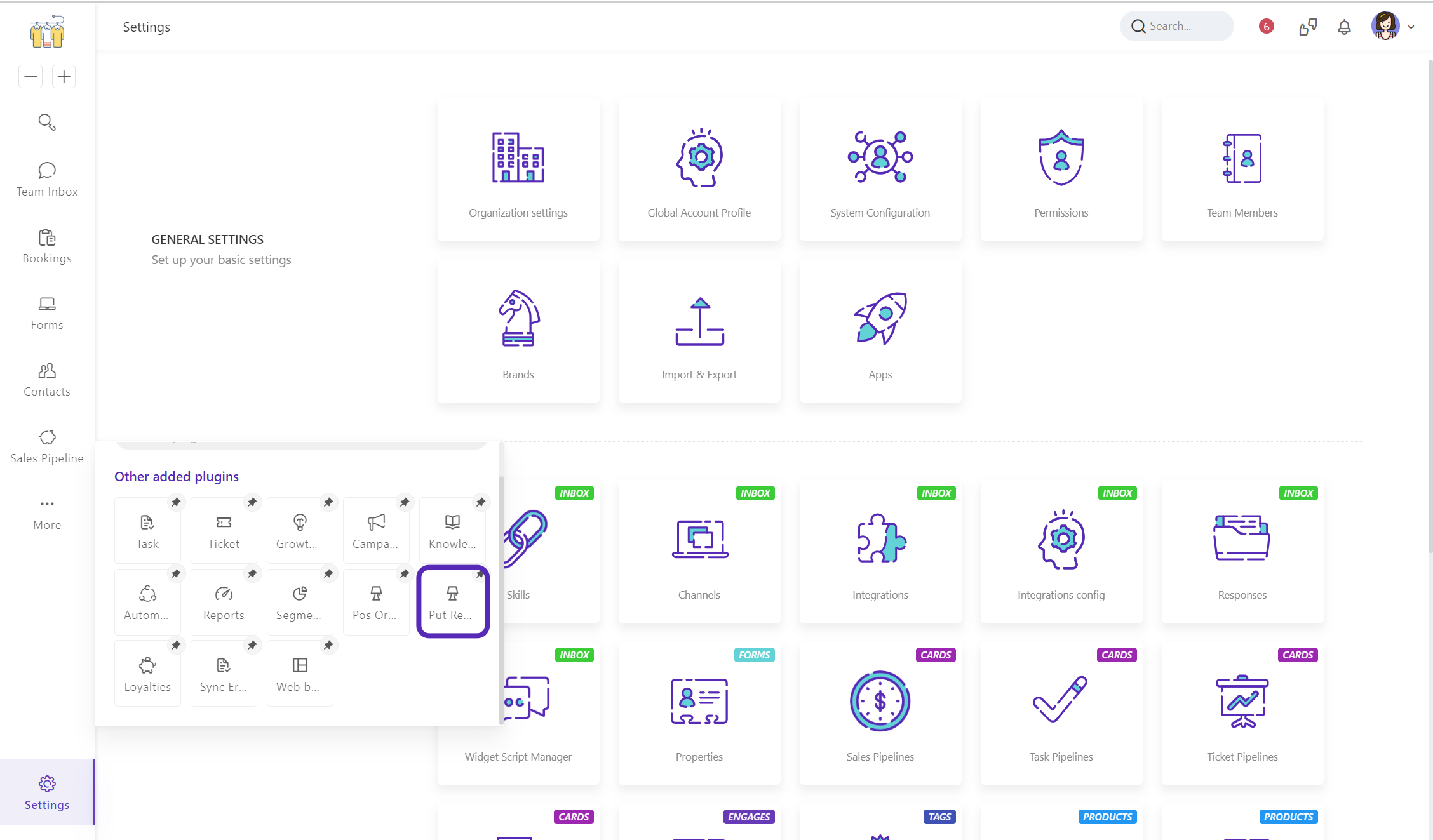 Step 7. In the window that pops up, the order of sales is displayed.
Billid- Unique TIN/VAT document number.
Date- Date of sale.
True- Document did go through.
False- Document did not go through.
Bill Type-
End user
Organization
Amount-Currency amount
Return Billid- The unique number of the return receipt
Show deal- Link to the sales card
Printer- Print